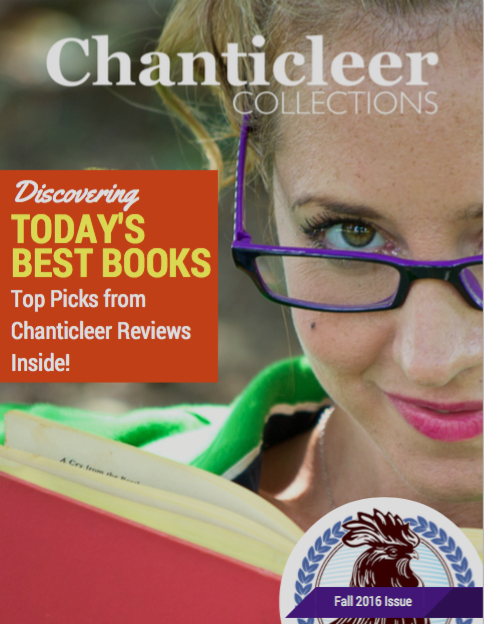 September 30th Chanticleer Reviews hits the road to attend the first of our fall trade show line up, the Pacific Northwest Booksellers Association Fall Trade Show (PNBA) in Tacoma Washington. Booksellers, Exhibitors, Authors, Publicists, Librarians and more will be in attendance. Chanticleer has reserved three tables to display the books of the authors who have registered their books with us to exhibit and promote.
We are excited to show off the books and distribute sell sheets to all the interested booksellers and librarians to order for their bookshelves. We have also printed a catalogue to show off all of our books and made it available online as well.
Chanticleer Collections Fall 2016
Check out the books Chanticleer will be displaying on our trade show tables this fall at PNBA, NCIBA, and MPIBA. The catalog includes ISBNs, covers,  and other  information that book sellers need to order these books for their shelves.
Books displayed in this magazine and on our trade show tables are first place or higher winners in our International Writing Competitions and/or have received a 4 or 5 star review from Chanticleer Reviews. 
Qualifying authors who want to be a part of our trade show collection can register via our website.
After the PNBA show, we will also exhibit at the trade shows in San Francisco and Denver. The Northern California Independant Bookseller Association (NCIBA) and the Mountain & Plains  Independent Bookseller Association (MPIBA) Fall Discovery Shows and PNBA shows exhibit spaces are sold out, but Chanticleer managed to procure tables and will be displaying vetted books by Chanticleer Reviews. 
It can be difficult to get tables at trade shows, especially for individual Indie authors, and it is expensive to register for and travel to show shows. Chanticleer Reviews Collection helps today's best books to become discovered by librarians and book sellers at a fraction of the cost along with the prestige of being associated with a vetted collection of Indie books.
Find out more about registering for our trade show collection.