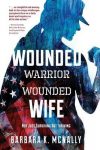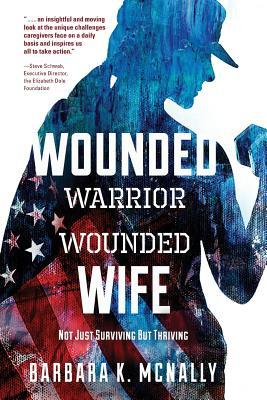 Publisher: Koehler Books (2016)
Buy the book now at:

Amazon
Author's Website
The critical issues surrounding post-traumatic stress among America's wounded warriors is expanded here to include the challenges and concerns of military wives and families.
Barbara McNally was working as a physical therapist when she watched helplessly as a man jumped off a bridge to his death. Feeling involved in his tragedy, she learned he was a wounded veteran. The experience spurred her to find out more about PTS and its effects on those who have participated in war.
Gradually her attention focused on the plight of the wives of these wounded military survivors. This led to the creation of the Barbara McNally Foundation, dedicated to developing helpful strategies for those women she calls Fighters, who may never have been in the military, never been outside the US, but who struggle to bring a depressed, angry, and/or physically debilitated veteran back to a semblance of normal functioning, back to the role of parent, partner and lover.
Her treatment plan, called SPA (Support, Purpose, Appreciation) brings these women together for a day or two of pampering—relaxation, massage, and a chance to talk with others in their same situation. For some, a SPA retreat is their first day away from the caregiver role in months or even years since their wounded partner returned.
As women were able to vent with one another in the SPA atmosphere, their stories surfaced, some with happy endings, others still unresolved. These stories comprise much of McNally's book, grouped in terms of the different ways that PTS can present itself: anger, coldness, and guilt are major emotional signs; in cases of physical injury, there are the pains and fears associated with prosthetic limbs, and the agonizingly slow recovery from traumatic brain injury. One wife had to deal with her husband's increasing bouts of anger that grew into an alcohol addiction and finally into a suicide attempt. Another recounts waking up as her husband tried to strangle her, though he denied it later. Some stories highlight women's efforts to recoup a sensual, satisfying sex life with a husband who, for physical or psychological reasons, does not feel able.
The author says that the most important aspect of SPA is "self-care." While the returned warrior may be offered various therapies, caregivers rarely have this choice, yet they need and indeed deserve time and attention for themselves. She also urges women to consider their options—to pursue their own careers, to leave or stay in a violent situation—objectively, without guilt.
Along with the stories, McNally has assembled a substantial appendix offering lists of governmental, nonprofit and charitable agencies that help wounded warriors. There is also a study guide with questions relating to phases of PTS, making this book an excellent educational resource for individuals or groups. The author's sincere wish is that the information she has gathered will be useful to the "wounded wives" and "hidden helpers" of those who have been injured mentally or physically while serving in the military.
A ground-breaking initiative, Wounded Warrior, Wounded Wife, by Barbara McNally, offers advice and hope to those who are trying to understand and cope with war's many aftershocks.