Listen to or download this article: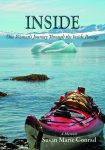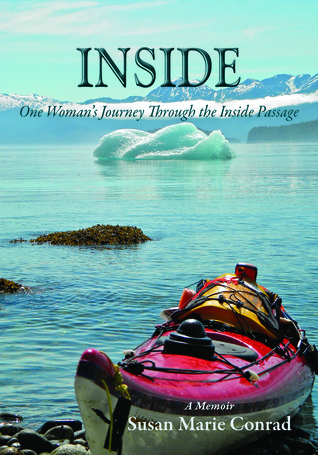 Publisher: Epicenter Press (2016)
Buy the book now at:

Amazon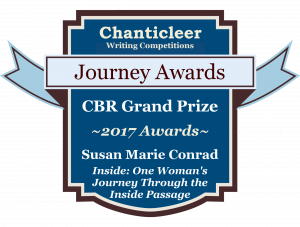 Nonfiction at its finest as one woman faces her inner fears and the outward challenges of paddling solo up the Inside Passage.
While many of us dream of setting off on an adventure, few of us ever do. But in mid-life, Susan Marie Conrad was determined to stop running from fear and sadness and start paddling toward something positive. Leaving behind a confusing and frequently cruel childhood, a failed relationship, and the cloak of anxiety that often held her in its grip, Conrad embarked on a quest to live her dream of kayaking the Inside Passage from Washington State to Alaska.
Unlike some celebrated explorers, Conrad was well prepared with expert paddling skills, modern safety equipment, and charts notated by her cherished friend and mentor. But no amount of careful planning could prepare her for weeks of traveling alone.
During her journey, she experienced the astounding power and beauty of Nature. She paddled in drenching rains, fierce winds, and violent seas. Extreme high tides forced her to rise in the darkness and stand in frigid saltwater holding her gear out of the water until the sea receded and she could sleep again. Grizzly bears prevented her from landing in choice camping spots. Black flies tormented her. Creepy men studied her from boats offshore. Every night she slept with her VHF radio, flare gun, knife, bear spray, cell phone, and SPOT satellite device in her tent, reasoning that if man or beast attacked, she would spray the intruder and fire her flare gun, cut an escape hole, call for help, and then press the 911 button on the SPOT so someone could locate her body.
Inside brings the reader along on the adventure as Conrad battles her way up the Inside Passage, learning to cope with ever-changing moods of weather and sea, wildlife both friendly and fierce, and the mixed messages of her own mind. Within these pages of eloquent writing and striking photos, readers will sleep to songs of humpback whales, thrill to spectacular scenery, delight in the generosity of strangers, and share in the author's joy as she discovers the courage and the deep gratitude that comes from experiencing the best and the worst of Nature and humanity. This is a book we highly recommend.
Inside: One Woman's Journey Through the Inside Passage won the 2017 GRAND PRIZE in the JOURNEY AWARDS.