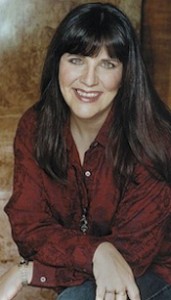 You've been on your computer for hours, eyestrain is setting in. If you get a moment away from the screen, it stays chained to you in the form of a smart phone. But no matter how many times you post "buy my book" on Twitter, your Amazon numbers don't seem to budge!
You need Shari Stauch.
And you can find her at the upcoming Chanticleer Author Conference—CAC17—March 31st to April 2nd.
Shari and her team at Where Writers Win, with their top notch marketing advice, are every author's hero–and ours too! Shari is one of the supporters who have been rooting for us since before CAC began, coming up with a new set of sessions to help authors promote themselves each and every year of the conference.
If your website is a beast that needs taming be sure to attend her 7 Steps to a Great Author Website: It's All About Function vs. Form. If you have trouble figuring out what to say on social media and how to say, jump in head first with Deep Dive: Social Media Savvy for Authors: Building an Author Platform Using the BEST Social Sites for YOUR Audience.
And, ever with her finger on the pulse of what authors are craving, this year Shari brings us a touch of Hollywood: Lights, Camera, Author ACTION: Creative Uses of Video to Build Your Author Brand.
As part of our spotlight series, we asked Shari our five questions to get her perspective on professional success.
1. When did you know what you really wanted to be?
I've always been a reader and drawn to the creative community, so working more with authors really just became a natural extension of that. I love promoting authors and seeing their passions take hold with bigger audiences.
2. What was the biggest challenge you faced?
The biggest challenge I faced is the one I (and all of us) still face — keeping up with the speed of technology and the changes and opportunities that brings to publishing. HMTL websites have given way to more user-friendly WordPress sites; social media has evolved from early days of MySpace (yuck!) to so many platforms today. Simple text has given way to fewer words and more visuals, both photos and video. New publishing platforms seem to breed like rabbits. There's always new intel, and innovative ways authors can connect with readers. While that's a challenge, it's also what makes book and author promotion so invigorating.
3. How do you define success?
Waking up every morning and being excited about what I'll learn, and looking up late at night and not realizing how much time has gone by while I've been working on a project. It's true what they say; love what you do and the rest will follow. Every single author we've worked with who's loved the process has achieved their own personal success as well, whether that's big readership or bottom line book sales profits. That I get to be a part of that is an honor and a privilege.
4. How long did it take to achieve your success?
It's a process that I'm not sure ever really officially started, or will stop. I don't think most of us wake up one day and say, "Okay, I'm successful, I can stop now." Depending on how you define success (which for me is pure bliss doing what I do) then it doesn't have to take any time at all – it's a mindset! I've been a magazine editor, a pool player, an author, a promoter, an event producer, a wife and a mom before creating Where Writers Win, so I've been lucky (and then some) to enjoy a lot of successes 🙂
5. What is the best advice you have ever received?
I've received so much great advice from so many… but from my dad came the ultimate: "People do what they want to do." Meaning, if you're doing something you're unhappy doing, it's up to you to change it, or figure out a way to get happy about it. There's no rule anywhere that says work has to be dreary – I'm going to have fun whether I'm working with a client, speaking at a conference, or vacuuming up dust-bunnies. Okay, maybe not the dust-bunnies as much, but it does feel good when I've corralled them all… Just sayin'…
If you have not registered for CAC17 yet, what are you waiting for? Eileen Cook and more fantastic speakers (including yourself possibly, if you register before the schedule is full) will be sharing their experience and knowledge about writing books, selling books, and everything to do with being a successful author.
---
About Shari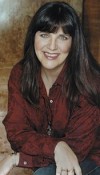 CEO and creator of Where Writers Win, Shari Stauch has been involved in publishing, marketing and PR for 30 years. As former board chair of Charleston's Center for Women, she served as moderator for the Center's Women's Writer Series, and conducted seminars for the South Carolina Women's Business Center on website marketing and image branding. She is also past producer, alongside team member Bren McClain, of the South Carolina Writers Workshop (SCWW) Conference in Myrtle Beach, SC.
Stauch continues to work with the Pirate's Alley Faulkner Society as well as with agents, editors, and emerging authors throughout the U.S., using her marketing and PR talents to help authors broaden their audiences, and publishers realize greater sales potential.
The "Winner Circle" is a unique Author Resource Market offering access to a full suite of Author marketing services, including: author websites, social media training, video book trailers, hundreds of advice articles, vetted book reviewers, live book clubs, writers conferences and book festivals, indie bookstores, writing competitions and more.
---
Shari's Classes:
Deep Dive: Social Media Savvy for Authors: Building an Author Platform Using the BEST Social Sites for YOUR Audience – Which are the key social media sites you need to be on? Tips for building YOUR targeted audience on Facebook, Twitter, LinkedIn, Goodreads, and Pinterest. What to share and how often to share it! A key part of building your platform revolves around serious social media. But what should you share? And how often? And with who? We offer tips for each of the most important traffic building sites for authors today!
7 Steps to a Great Author Website: It's All About Function vs. Form – A professional website is a must-have hub for your author communication. Why the "prettiest" websites tend to fail at the book sales box office. Combining form with function to present a professional message that converts visitors to readers. An author website can be attractive and still WORK. Learn why so many sites aren't reader-friendly and how to ensure your own author website attracts attention and more important, book sales. Discover how to increase your searchability, what content readers are looking for, and what keeps them on your page (and coming back for more!)
Lights, Camera, Author ACTION: Creative Uses of Video to Build Your Author Brand – Seven ways to create and use video to promote yourself, your brand and your books. Elements of a great video book trailer that will actually sell books. Where to push that video content once you create it! Interviews, video book trailers and more can bring life to your words in all new ways to build a serious fan base. This informative workshop includes ways other authors are using video to build buzz, the elements of successful video book trailers and the dozens of ways you can use and share the video content you create to build a bigger reading audience.
Check out all the classes and sessions we have scheduled!