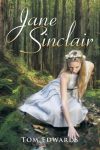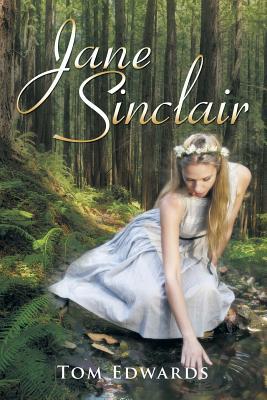 Publisher: Xlbris Corp. (2014)
Buy the book now at:

Amazon
Author's Website
A rich romantic adventure set in late 1800s England that is suitable for Young Adults and fans of Romantic fiction, "Jane Sinclair" touches on personal themes of success and failure interwoven with major social and economic issues of the era.
The tale's heroine, Jane, is the only child of a Hampshire farming couple that dote on her and offer her every opportunity for education. Clearly exceptional, the girl soaks up learning so that by the time she encounters the upper-class Charles Cholmondelay, destined for study at Oxford, she proves herself his intellectual equal while charming his heart.
However, his father, the brutal Sir Richard, is determined his son will have nothing to do with a commoner; his threats to her family cause Jane to run away to London, where, desperate and penniless, she fortuitously winds up in the household of a kindly man named Bob. Bob will all but adopt Jane, and, impressed by her honesty and intelligence, will help to set her up in a small business and, ultimately, in the management of a garment factory. There Jane shows her considerable entrepreneurial and leadership skills, and, recalling her own humble origins, demonstrates that she is well ahead of her time in wishing for her factory workers to have basic rights and to be treated more humanely—a cause which is ahead of its time.
Making a name for herself as the lone female in a high-level business position, Jane meets again with Charles, now graduated and ready to work as a lawyer. They plan to marry soon, but Charles decides he needs one last adventure before he settles down. He sets off to sea with friends, while Jane goes to France and to inspect and purchase a new exotic clothing line. She also develops a friendship with members of the Suffragette movement and shows herself an admirable public speaker on their behalf. When she hears that Charles and his friends have been shipwrecked, though, her idyllic world collapses and she nearly dies from despair. Charles meanwhile is the captive of ruthless pirates, and escape seems all but hopeless.
The author of this intricately layered saga, Australian Tom Edwards, is himself an artist and adventurer; the scenes he depicts of Charles at sea doubtless come from his own experiences in the Royal Navy, sailing around the world with friends in a small boat, and living in many unusual locales.
On nearly every page of his tightly constructed story he demonstrates the care he has taken with historical detail, down to the soap brand Jane will use, the clothing she chooses to wear and manufacture, and even the toilets, or "WCs," she insists on providing for her workers. The dialogue and use of idiomatic phrases also show much care, as does Jane's a brush with a real person, Mrs. Goulden, mother of the noted English suffragette Emmeline Pankhurst.
Jane Sinclair by Tom Edwards deftly combines an entertaining and well-conceived rags-to-riches story from the female viewpoint, with a passionate tale of love lost and regained, a stirring vision of manly exploits on the high seas, and a respectful acknowledgment of the ideals of the early feminist movement.