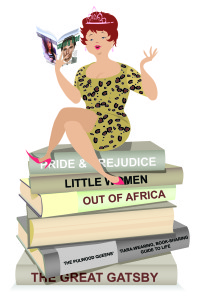 For authors, having your book chosen by a book club is one of those exciting author career highlights. A couple of book clubs is even better. But what about 700?
Meet Kathy L. Murphy, founder of the Pulpwood Queens book club with 700+ chapters in the US and 15 countries around the world. If your book is chosen for the Pulpwood Queens Book Club Selections by Kathy, then your book could be ordered and read by all the members of those 700+ chapters.
And you can find her at the upcoming Chanticleer Author Conference—CAC17—March 31st to April 2nd. She will be on hand to teach the ins and outs of book clubs and perhaps choose a few new books for her book club selection list.
If book clubs are on your marketing radar be sure to attend Everything you need to know to get your book discovered in a really big way: It's all about Book Clubs and Social Media.
As part of our spotlight series, we asked Kathy our five questions to get her perspective on professional success.
1. When did you know what you really wanted to be?
I have always wanted to do many things. First, when I graduated from high school I did not know what I wanted to be so I decided I would become an airline stewardess. I figured I could travel then figure it out.
Wrong, my counselor at school and parents decided I would become a teacher and go to college. 
I wanted to major in art, but no, that was not a choice. So I went for two years and secretly changed my major. Then I was told I would have to find my own way to fund my education as my sisters were going to be starting college soon.  So, I took a year off to become a cosmetologist as I knew then I could work as hairdresser to put myself through school.  \I would scrape up some money and go, then when it would run out, I would have to drop out to work for awhile.
Fast forward to now, I am finally going back to school to finish my B.F.A in Art and Mixed Media but basically I have always been in survival mode on jobs including running probably one of the only hair salon/bookstores in the country, Beauty and the Book. I have been in my life a babysitter, lifeguard, bar maid, cook, waitress, hairdresser, au pair, bed and breakfast owner, bookseller, children's bookstore manager, publisher's sales representative, hair salon/book store owner, author, book club founder and moderator, college student, speaker, retail sales clerk, and soon to receive my degree in art–educating myself and reading have always been the utmost of my priorities.
It took me awhile but to the question "what did I really want to do professionally?"–the answer is everything.
2. What was the biggest challenge you faced?
Finances, I have been on the edge of poverty my whole life, but the answer has always been, get another job. Right now I have three, I own and operate Beauty and the Book, run The Pulpwood Queens Book Club and their convention, Girlfriend Weekend, work at Cato's Fashions, all while being a full time college student. Perhaps four jobs if you count speaking engagements…
3. How do you define success?
Success to me is not about money, obviously, it's hand to mouth most of the time. I work hard for my money. Success is when you have a little girl tell you that when they grow up, they want to be just like you. The story is in my book.
4. How long did it take to achieve your success?
Honestly, still working on it but when I look back and see my all accomplishments, even I am impressed.  Started a book club with six relative strangers that grew to 700 chapters nationwide and in 15 foreign countries? I have been featured on Oprah's OXYGEN NETWORK, Good Morning America, The Oprah Winfrey Show, and in print, The Los Angeles Times, The Wall Street Journal, Newsweek, published a book, "The Pulpwood Queens' Tiara Wearing, Book Sharing Guide to Life" with one of the top five New York publishing houses, Grand Central Publishing and sold my option for book to film to Dreamworks. But my greatest success is my two daughters, Helaina Amethyst Wilkerson and Madeleine Alexandrite Patrick. Two strong young women with big dreams, they are my biggest success.
5. What is the best advice you have ever received?
The best advice I ever learned is do the work.  I earned everything I have ever accomplished and I take great satisfaction in that fact. I am not allergic to work, I revel in starting a job and finishing it well. But I have to also say, do the work that you love and it never really seems like work. My work and play are the same thing. Everything I do revolves around doing the work, it's just that simple.
If you have not registered for CAC17 yet, what are you waiting for? Kathy L. Murphy and more fantastic speakers (including yourself possibly, if you register before the schedule is full) will be sharing their experience and knowledge about writing books, selling books, and everything to do with being a successful author.
---
About Kathy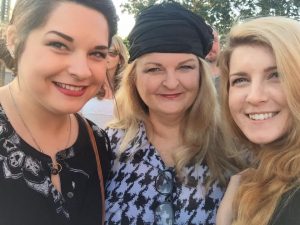 Former book purchaser for Barron'sBooks, Kathy L. Murphy is the author of "The Pulpwood Queens' Tiara Wearing, Book Sharing Guide to Life." She opened the only hair Salon/Bookstore, Beauty & the Book in the country in Jefferson, Texas. She is the founder and operator of the 700+ chapter book club, The Pulpwood Queen and Timber Guys, nationally and in 15 foreign countries making it the largest "meeting and discussing" book club in the world. Featured on the Oprah Winfrey Show and Good Morning America. Recipient of The James Patterson Pageturner Award in 2007 for an individual going beyond the call for promoting literacy.
Attend the Exciting GIRLFRIEND WEEKEND hosted by Kathy L. Murphy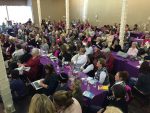 This year's Annual Pulpwood Queen Book Club Convention will be held in Nacogdoches, Texas January 12th – 15th, 2017. The biggest meeting of authors and readers of its kind. Featuring their notorious author dinner–where the authors from the book club selections serve the readers dinner! And a weekend full of panels and fun.
Register soon because tickets will probably sell out! Make sure to purchase your membership before your tickets to the Girlfriend Weekend so that you get the discount. Tickets are non-refundable.
---
Kathy's classes:
Everything you need to know to get your book discovered in a really big way: It's all about Book Clubs and Social Media – Getting readers one at a time can be a long and grueling process. Book clubs are little groups of readers who read books as a single entity. Learn how to super charge your promotion by leveraging book clubs and discover how and where to source the best clubs and how to make the most of each and every book club appearance!
Check out all the classes and sessions we have scheduled!