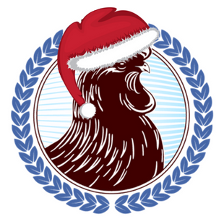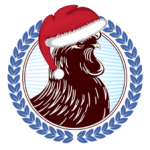 It's that time of year, the annual dilemma of what gift to get your favorite author…or the annual dilemma of how to suggest to your family and friends what author-ly gifts you really want this year. Or maybe you are looking for something special to gift yourself this year? We are gonna make it easy–if you are the gifter then use this post as your guide, if you are the giftee, forward this post on to your family and friends as a not-so-subtle hint.
Of course, the old stand by is a notebook and pen, but anyone whose been a writer for any length of time probably has a secret horde of pens and notebooks and other stationary fetishes, and may have had too call a moratorium on the acquisition of more writing implements. Once that happens, it is important to start getting creative. Though, let's face it–creativity is a key component for giving a gift to a person whose whole life revolves around creativity!
There are so many articles out there already–we really should start with a few of these great resources:
And now we are adding to the already abundant repertoire on the subject (plus throwing in a few bonuses as our gift to gift givers!)
1. An editorial book review
Do you know an author who has published a book or will be publishing a book within the next year? One of the best tools for boosting the success of a book is having an honest and objective editorial book review (what is an editorial book review?). If the book is not published yet, quotes from an editorial review can be used for cover blurbs, and once the book is published it will lend a great deal of legitimacy that can help readers make the decision to buy the book. It is also an expense that, after paying for editing, cover design, printing, etc. an author may have a difficult time fitting into their budget. If the author in your life has a hard time buying it for themselves, why not buy it for them? (some of these gifts require uploading manuscripts, so if you don't have access to that check out the gift cards in #6).
2. A manuscript overview
Is your favorite writer struggling with the first draft of their novel, or do they need a fresh set of professional eyes? A manuscript overview is one of the first steps of the editing process that publishing houses will use to make sure that the overall story and structure is sound. It's an evaluation to give the author a sense of where they are strong and where they need work in their story, giving them a guide for how to tackle editing the book. It's a step indie authors sometimes miss out on. Help out the author in your life by gifting them a manuscript overview.
3. A Book Award
Wouldn't it be nice if you could just give a book award to the author in your life? Well, it doesn't work that way, but we have the next best thing–a contest entry! It's also a good low budget option if you started reading this article thinking of just buying a pen and some paper, and the prices on the first two options were way out of your league. Our Chanticleer International Writing Contests and Book Awards come with all kinds of goodies for winners, including a free review, a blue ribbon, digital badges, and even cash for the grand prize winners. The odds are better than a scratch and win ticket if the book is well written and well edited! Why not do something nice for the author in your life and enter their book into our writing competitions!
4. An Author Conference
The Chanticleer Author Conference is an exceptional gift idea for the author in your life. And it's not your typical authors conference. This is the one for the author who knows everything there is to know about writing craft and now just needs to know how to sell their darned book. We teach actual business skills necessary for any author looking to build an audience and boost their success. And if they won one of our book awards, a ticket to our Awards Gala to walk up to the podium and accept their award is part of the conference package! Buy the author in your life some extra business skills with a ticket to the Chanticleer Authors Conference.
Special Bonus Gift!
Now through midnight on December 31, 2016, we are offering $50 off the current Early Bird rate for the Chanticleer Author Conference for a limited time. 
Purchase your conference package with the code 50CAC1716 before December 31st.
5. Promotional Stickers Stocking Stuffers
If the author in your life already has an award or a book review from Chanticleer stuff their stocking with a new pack of "Award Winner" stickers to put on their books. Every little thing to make their book stand out on the bookstore shelf will increase book sales. We conveniently have an entire line up of stickers for every type of winner and reviewed book. Put your sticker order in soon! (sorry it might not get there in time for Christmas at this point…but just don't put the stockings away when you take down the decorations…)
6. Gift Cards from Chanticleer Reviews!
A brand new feature that people have been asking for and we have finally created. Chanticleer Reviews now has gift cards! Order them for the author in your life today! Send us an email with the subject "Purchase a Chnticleer Gift Card" to chanticleer@chantireviews.com.
Thanks for checking out our holiday gift ideas! We love helping authors boost their success. If you are thinking of buying one of these items for the author in your life and need help deciding. Please send us an email with the subject "Help me buy the perfect gift from Chanticleer!" to chanticleer@chantireviews.com.