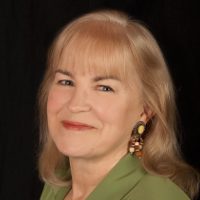 You've written a book, or maybe you're writing a series or two. Your mind is full of questions. What lies ahead? How do you sell more books? How do you decide between traditional and Indie publishing? Do you get an agent? How?
Wouldn't it be nice to hear from someone who has been through all of it before?
Meet Pamela Beason, the multiple award-winning author of 4 fiction series, 9 novels, 2 non-fiction books…and still more to come. She's been both Indie and Traditionally published. Her agent has sold her books internationally.
And you can find her at the upcoming Chanticleer Author Conference—CAC17—March 31st to April 2nd. She will be on hand to teach authors what she has learned from her years of successful publishing.
Pam will be talking on How to Pitch Your Story and Writing in Multiple Genres.
As part of our spotlight series, we asked Pam our five questions to get her perspective on professional success.
1. When did you know what you really wanted to be?
As a kid, I wanted to be something different every week–a spy, a wildlife photographer, an astronaut. My"what next?" attitude has pretty much continued into adulthood: I've worked as a translator, mechanical/architectural drafter, palynology technician, a teacher, technical writer, managing editor, and a private investigator. But through it all, I have always loved reading and writing, and all my experiences flow together beautifully in the world of mystery fiction. For now, I have definitely decided to be a professional author when I grow up.
2. What was the biggest challenge you faced?
Are you kidding? Did you read the list in my response to question #1? I had a different challenge every week. In my most recent careers, 1) private investigation and 2) author, the challenges have been 1) keeping an open mind and 2) finding ways to build an audience in a world where millions of new books appear every year.
3. How do you define success?
To me, success is feeling satisfied with your accomplishments and your life in general. So I'm always reaching for more success, but I've already had a lot so far.
4. How long did it take to achieve your success?
I achieve success every year in some way. I learn what works for me, and what doesn't. The audience for my books is growing, which means sales are growing, but it took years to get to where I am today, even though (or perhaps because) I was traditionally published in the beginning. Being a professional author is a long-term process and you can't ever stop learning or producing.
5. What is the best advice you have ever received?
I don't know that I'd call it advice, but the statement that has most influenced my life was one I got in a Philosophy and Ethics class in college. The professor said, "You always have a choice." Sometimes the choice is between options you don't particularly want, and often the choice is to take a risk or do nothing and maintain the status quo, but you always have a choice. My own advice to others is usually "Be fearless."
If you have not registered for CAC17 yet, what are you waiting for? Pamela Beason and more fantastic speakers (including yourself possibly, if you register before the schedule is full) will be sharing their experience and knowledge about writing books, selling books, and everything to do with being a successful author.
---
About Pam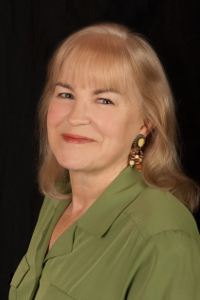 Pamela Beason is the author of nine full-length fiction works; The Only Witness and The Only Clue in the Neema Mysteries, romantic suspense novels Shaken and Call of the Jaguar, and Endangered, Bear Bait, and Undercurrents in the Summer Westin mystery series, published by Penguin/Berkley. She has most recently self-published the first of her YA series, Race with Danger.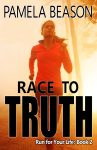 Pamela also wrote the nonfiction ebooks: SAVE Your Money, Your Sanity, as well as Our Planet and So You Want to Be a PI? Pam has been awarded the Daphne du Maurier Award and both First Place and Grand Prize in the Chanticleer Novel Competition. She lives in the Pacific Northwest, where she writes novels and screenplays and works as a private investigator.

Her latest book Race to Truth is part of the award-winning Run For Your Life Young Adult Mystery Series.
---
Pam's classes:
How to Pitch your Story – As an author, you need to learn how to pitch your stories, both in person and in query letters. Writing a pitch really helps you to focus on your story line, not on all the little details. When asked, "What's your book about?", the worst thing you can do is go on and on about plot events in your story.
Writing in Multiple Genres – Join authors Pamela Beason (YA, mystery, romantic suspense and non-fiction), and Susan Colleen Browne (women's fiction, short stories, MG and memoir) to look at the ins and outs of writing in different genres. Pamela and Susan will discuss story development, juggling different writing projects, and how genre influences their marketing approaches. They'll also share what they've learned in their multi-tasking writing lives!
Check out all the classes and sessions we have scheduled!