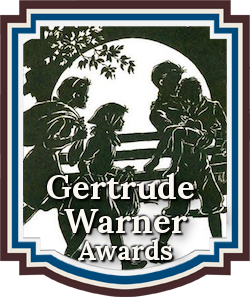 The GERTRUDE WARNER  Writing Competition recognizes emerging new talent and outstanding works in the genre of  Middle Grade Chapter Books. The GERTRUDE WARNER  Awards is a division of Chanticleer International Writing Competitions.
More than $30,000.00 dollars worth of cash and prizes will be awarded to Chanticleer Book Reviews 2016 writing competition winners!
The Gertrude Warner Awards FIRST IN CATEGORY sub-genres  are:  Contemporary Middle Grade, Science Fiction and/or Fantasy, Mysteries, Historical, and Adventure.
The following titles will compete for the FIRST IN CATEGORY Positions and Book Awards Packages.
NOTE: This is the Official SHORT LIST  of the Gertrude  Warner 2016 Semi -Finalists.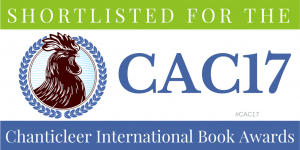 The The Semi-Finalists Authors and Titles of Works that have made it to the Short-list of the Gertrude Warner Middle Grade Chapter Book 2016 Writing Contest are:
Mike Hartner – I, Mary
Tom & Nancy Wise – Life On Base: Quantico Cave
Heather Gardam – Life on the Farm
Beth Bacon – Almost Impossible
Robert Karr – Zoe and the Cat from Mars
Donna Patton and Emily Chase Smith – Saddle Up!
Kimberly Clair – Amelia Moss and the Secret Islands Agency
Geoff Griffin – Brooklyn Bat Boy
Lizzi Wolf – Ice-Bear Island
Jennifer Voigt Kaplan – Crushing The Red Flowers
Suzanne de Montigny –The Shadow of the Unicorn II: The Deception
Mary Follin – ETHYR
Tara Ellis – The Mystery of Hollow Inn
Alan Sproles and Lizanne Southgate – The Train from Outer Space
The Gertrude Warner 2016 Semi-Finalists will compete for the Gertrude Warner First-in-Category Positions. 
All Semi-Finalists in attendance will receive high visibility along with special badges to wear during the Chanticleer Authors Conference and Awards Gala and will be recognized at the awards ceremony.
As always, please do not hesitate to contact us with any questions, concerns, or suggestions at Info@ChantiReviews.com.
Good Luck to all of the 2016 Gertrude Warner Semi- Finalists as they compete for the coveted First Place Category  positions.
The Gertrude Warner Grand Prize Winner and First Place Category Winners will be announced along with recognition of the Short Listed authors in attendance at the April 1st, 2017 Chanticleer Annual Awards Gala, which takes place on the last evening of the Chanticleer Authors Conference that will be held in Bellingham, Wash.
We are now accepting submissions into the 2017 Gertrude Warner Awards writing competition. The deadline for 2016 submissions was  May 31st, 2016. We are now accepting submissions into the 2017 Gertrude Warner Children's Chapter Book writing competition. Please click here for more information.