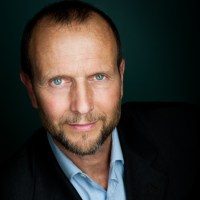 If you want to know what professional success looks like for an author, look no further that Chris (C.C.) Humphreys – Author, Actor, Swordsman. And try not to look with too much green in your eyes! Chris exudes confidence after having published over ten books, enjoyed best seller status, and won multiple awards. He continues to enjoy high demand for his stories. Yet, amidst all this success he remains very genuine and down to earth. His writing craft presentations are the eye-opening kind that will inspire you to great feats of writing, and we were very excited that he agreed to be a presenter at the conference this year.
Don't miss out, register now for the Chanticleer Author Conference—CAC17—March 31st to April 2nd where he will be teaching: Write the Good Fight, and The Sex Scene: how much is too much? A Male novelist's perspective.
As part of our spotlight series, we asked Chris our five questions to get her perspective on professional success.
1. When did you know what you really wanted to be?
Still trying to decide. Is it too late to become a spy? (It's the second family trade, aside from acting). I have two more answers with my two careers. I decided I wanted to be an actor when I was about 17. I'd been steered away from that path by my concerned mother who'd been the daughter of one and the wife of another. Was all set to read law at uni but then got cast as the lead in the school play. When I won the Best Actor award at a schools drama festival I was hooked.
As a writer – well, I'd always known I wanted to write. Like everyone, I lacked the confidence and courage to pursue it. But I wrote lots and buried the results. Then I entered and won a 24 hour playwriting competition. They paid me $500 and I thought: I am a professional writer! My true love, historical fiction, took me another 6 years to get to. Never looked back.
2. What was the biggest challenge you faced?
Overcoming the self doubt. I've figured out that's really to do with not understanding the process. It's what I teach now: each stage is about something different and if you break it down into steps, you just have to take one after the other. It takes away a lot of the fear.
3. How do you define success?
That I've earned a living largely from my quill for 16 years.
4. How long did it take to achieve your success?
A lifetime apprenticeship in storytelling (Actor). Then, once I'd summoned the courage to begin my first novel… a little over a year from first sentence to contract.
5. What is the best advice you have ever received?
'You can always have more. You can never have less.' (Amazing how many things this applies to!)
If you have not registered for CAC17 yet, what are you waiting for? Chris Humphreys and more fantastic speakers (including yourself, possibly, if you register before the schedule is full) will be sharing their experience and knowledge about writing books, selling books, and everything to do with being a successful author.
---
About Chris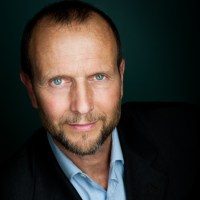 As an actor Chris (C.C.) Humphreys has performed on stages from London's West End to Hollywood. A playwright, fight choreographer and novelist, he has written ten adult novels including 'The French Executioner', runner up for the CWA Steel Dagger for Thrillers; The Jack Absolute Trilogy; 'Vlad – The Last Confession'; 'A Place Called Armageddon' and 'Shakespeare's Rebel' – which he adapted for the stage and which premiered at Bard on the Beach, Vancouver, in 2015. He also writes for young adults, with a trilogy called The Runestone Saga and 'The Hunt of the Unicorn'. The sequel, 'The Hunt of the Dragon', is published in Fall 2016. His recent novel 'Plague' won Canada's Arthur Ellis Award for Best Crime Novel in 2015. The sequel, 'Fire' is a thriller set during the Great Fire, published Summer 2016. He is translated into thirteen languages. Last year he earned his Masters in Fine Arts (Creative Writing) from the University of British Columbia.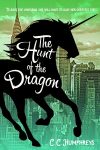 The Hunt of the Dragon, is his most recently published book. The second in a YA fantasy series about a girl who travels to a magical world behind unicorn tapestries.
"What is it you think I can do?" she whispered. "I'm no one."
The dragon's thought came carefully, painfully. "No one? The maid who was given the gift of tongues? The girl who tamed a unicorn? Who saved then destroyed a world? Oh, Alice-Elayne, you are someone. And you are about to learn that your story is only half told."
His historical fiction of the real Dracula, Vlad, the Jack Absolute series and Shakespeare's Rebel, among others, are also not to be missed!
Chris' classes:
Write the Good Fight – In this hands-on, blades-drawn workshop, fight choreographer, actor and novelist C.C. (Chris) Humphreys will take you through the dangerous art of fight writing. Unashamedly admitting that he got into acting so he could 'leap around with bladed weaponry'. He will demonstrate how to turn research, from walking the battlefields to wielding the weapons, into pages of exciting storytelling. Join Chris as he shares ways to get your characters into the hottest action – and out the other side.
The Sex Scene: how much is too much? A Male novelist's perspective – What is the objective of any scene? To arouse? To inform? To offend? For novelist C.C. (Chris) Humphreys a scene only works if it makes the reader want to read more! So in this workshop, he will explore the hot topic of sex while seeking an answer to the burning question: how much is too much? Chris will look at limits – the author's and the reader's. How sex can be funny as well as serious. How sensuality- engaging the six senses – is so important. A fun, engaging, hands-on workshop with an opportunity for play – with or without devices!
Check out all the classes and sessions we have scheduled!