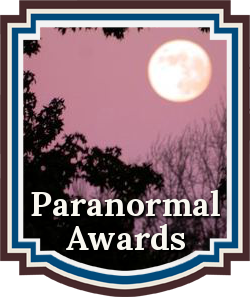 These titles are in the running for the 5 First Place Book Awards for the 2016 PARANORMAL Book Awards novel competition for Supernatural Fiction!
The Paranormal Book Awards  Writing Competition recognizes emerging new talent and outstanding works in the genre of Supernatural Fiction. The Paranormal Book Awards is a division of Chanticleer International Book Awards and  Novel Writing Competitions.
Chanticleer Book Reviews is looking for the best books featuring magic, the supernatural, weird other worldly stories, super humans, magical beings and supernatural entities, vampires, werewolves, angels, demons, Fairy, Magical systems and elements, we will put them to the test and choose the best among them.
The First Place Category Positions in the Paranormal Awards are: Adventure/Mystery/Thriller, Paranormal Romance, Magical Beings & Creatures, Strange and Unexplained, and Supernatural Powers.
These titles have moved forward in the judging rounds from SLUSH pile to FINALISTS LIST and now has moved forward to the SHORT LIST of the 2016 Paranormal Book Awards. They are now 2016 Paranormal Semi-Finalists as they compete for the limited First  Place Category Positions of the 2016 Paranormal Book Awards in the last rounds of judging.
Congratulations to these authors for their works moving up from the 2016 Paranormal Finalists to the Short List (Semi-Finalists). These novels will now compete for the First Place Category Positions!
Angella Cormier & Pierre C Arseneault – Oakwood Island 
Derek Swannson – Crash Gordon and the Illuminati Underground
Alex E. Carey – Fire's Love
Jessie Kwak – Shifting Borders
John D Trudel – Raven's Redemption 
Ian M. Smith – Trace
Janet K. Shawgo – Archidamus
Joanne Jaytanie – Corralling Kenzie, Book 4 of The Winters Sisters
A.M. Manay – She Dies at the End (November Snow Book 1)
Carl S. Plumer – Shadows of Death
Harper L. Jameson – The Spirit
Ben Sharpton – 2nd Sight
Elizabeth Crowens – Silent Meridian
Christopher Leibig – Almost Mortal
Colleen Jiron/Colleen Golden – The Well
All Short Listers in attendance to CAC17 will receive high visibility along with special badges to wear during the Chanticleer Authors Conference and Awards Gala.
Good Luck to all of the Semi-Finalists as they compete for the coveted First Place Category positions.
The PARANORMAL Grand Prize Winner and First Place Category Winners will be announced at the April 1st, 2017 Chanticleer Writing Contests Annual Awards Gala, which takes place on the last evening of the Chanticleer Authors Conference that will be held in Bellingham, Wash.
We are now accepting submissions into the 2017 PARANORMAL Awards Book Awards writing competition. Please click here for more information.
More than $30,000.00 dollars worth of cash and prizes will be awarded to Chanticleer Book Reviews 2016 writing competition winners!  Enter today!