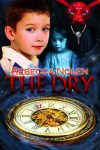 Publisher: SkipJack Publishing (2013)
Buy the book now at:

Amazon
Author's Website
This middle-grade fantasy sends a determined 12-year-old into a coal mine to find his missing father. Instead, he finds a phantasmagoria deep inside the earth, where first appearances can't always be trusted. Heads-up to insectophobes: You'll encounter plenty of creepies crawling through this spine-tingling adventure for middle graders.
It's 1895 and years before child labor laws when Elliot Sweeney's father fears for the town's children, who are being sold to the company running the coal mine and never seen again. When his investigation swallows him up as well, Elliot, apprehensive but resolute, sets off to find him. Along the way, he picks up increasingly strange objects, companions, and stalkers: a watch that runs backward, a fierce girl named Lefty, a mysterious key, a blind burro named Beulah, a rat-faced mine recruiter. But that's nothing compared to what Elliot and Lefty find once they enter the secret entrance to the boarded-up mine.
Like Tolkien's Mines of Moria, this underground realm is palatial and studded with stone carvings and gems. And like Moria, within the cold beauty of this place called Penumbra is an ugly truth. Here Elliot and Lefty discover the lost children living in brutal conditions, mining gems for the cruel and vainglorious Wicked Prince of Every Place. Forced to work with their hands and without their shoes, the children's blood gives power to the prince's Water Moon, which absorbs all water, above and below ground. Hence, the title of the book, The Dry.
Elliot's father is here too, weakened and powerless to defeat the vast army of insects and amphibians under the prince's command: giant wasps, salamander servants, evil beetles, stinging caterpillars, and more.
And here is one of author Nolen's greatest strengths: creating talking critters who not only possess unique personalities but suffer moments of existential crisis as well. Chief among these is Morrigan Wasp, Foundress of the United Vespid Kingdom, who imprisons Lefty but, after much soul-searching, realizes she is as enslaved by the prince as are the children. Morrigan helps Elliot escape to the other side of the mountain, where he finds the diminishing water queen Tosia, whose watery world is receding. Emboldened by his escape, Elliot rallies the creatures there—otters, dragonflies, horses—into the climatic, and inevitable war between good and evil.
Kids, teens, and fantasy-loving adults will find much to marvel over in this classic hero's journey through a strange land that tests his courage at every turn. While the myriad of invertebrates may at times overwhelm the youngest readers, we encourage you not to fear; Elliot Sweeney is a bona-fide twelve-year-old hero, one who perseveres in spite of his fears and because of his unwavering love for his father, his new friend, and justice.