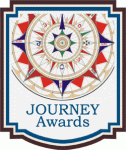 The JOURNEY Awards writing competition recognizes emerging new talent and outstanding works in the genre of  Narrative Non-fiction. The Journey Awards is a division of the Chanticleer Awards International Writing Competitions.
Congratulations to the 2016  JOURNEY Awards First Place Category Winners.
Professional Experiences: Gestalt as a Way of Life by Cyndy Sheldon
Memoir: My Dear Wife and Children: Civil War Letters from a 2nd Minnesota Volunteer by Nick K. Adams
Enlightenment:  Cocoon of Cancer: An Invitation to Love Deeply by Abbe Rolnick
Self Help: The Romance Diet: Body Image and the Wars We Wage on Ourselves by Destiny Allison
Personal Experiences: The Silver Lining Encounters with Angels by Phoebe Walker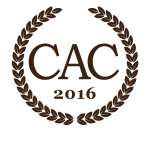 The Journey First Place  Category award winners  competed for the Journey Grand Prize Award for the 2016 Best Narrative Non-fiction work. The First Place Category Winners and the Overall Grand Prize Winner of the 2016 Journey Awards were announced at the annual awards banquet that was held on April 1, 2016 in Bellingham, Wash.
Congratulations to Destiny Allison, the author of the JOURNEY Grand Prize Winner — The Romance Diet: Body Image and the Wars We Wage on Ourselves!
We are now accepting entries into the 2017 JOURNEY Awards. The deadline is April 30, 2017 Click here for more information or to enter.
More than $30,000 worth of cash and prizes will be awarded to the 2016 Chanticleer Novel Writing Competition winners! Fifteen different  genres to enter your novels and compete on an international level.