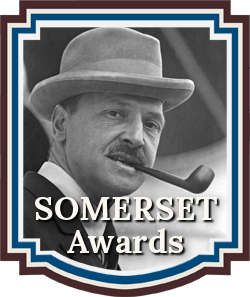 The Somerset Awards Writing Competition recognizes emerging new talent and outstanding works in the genre of  Contemporary and Literary Fiction. The SOMERSET Awards is a division of Chanticleer International Novel Writing Competitions.
Congratulations to the 2016 SOMERSET Awards First In Category Award Winning Contemporary/Literary Fiction Novels:
Social/Psychological Themes: Wake Me Up by Justin Bog
Women's Fiction: Believe by Annaliese Darr
Manuscript: Chhori by Megan A. Clancy
Adventure/Suspense: Sacred River by Debu Majumdar
Satire/Allegorical: The Ugly by Alexander Boldizar
Literary: Everydoctor by Bernard Mansheim
Connections: The Fox, Mike, Hilda, and the Green Emerald Cafe Inferno by Chief John J. Mandeville
Action/Adventure: The Improbable Journeys of Billy Battles: Book 2, Finding Billy Battles Trilogy by Ronald E. Yates
CONGRATULATIONS to  Alexander Boldizar author of the SOMERSET GRAND PRIZE winner — The Ugly!
And UBER CONGRATULATIONS to Alexander Boldizar for The UGLY taking home the OVERALL BEST BOOK for the 2016 Chanticleer International Writing Competitions – The Overall Grand Prize Winner!
This is the second time that the Somerset Grand Prize Winner has taken home the Overall Grand Prize Ribbon!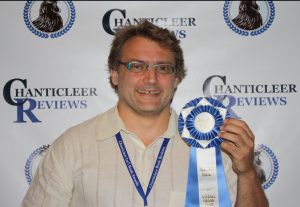 The 2016 SOMERSET Short-Listers competed for these First Place Category Positions. These First Place Category Award Winners' novels have competed for the SOMERSET Grand Prize Award for the 2016 Contemporary and Literary Fiction. These winners were announced and recognized at the annual Chanticleer Authors Conference and Awards Gala, Bellingham, Wash., on April 1st, 2017.
The First In Category award winning titles will receive an award package including a complimentary Chanticleer Book Review of the winning title, digital award badges, shelf talkers, book stickers, and more.
Congratulations to those whose works made the SOMERSET Awards 2016 FINALISTS and SHORT-LISTERS lists.
We are now accepting entries into the 2017 SOMERSET Awards. The deadline is November 30th, 2017  Click here for more information or to enter.
More than $30,000 worth of cash and prizes will be awarded to the 2017 Chanticleer Novel Writing Competition winners! Fifteen different  genres to enter your novels and compete on an international level.