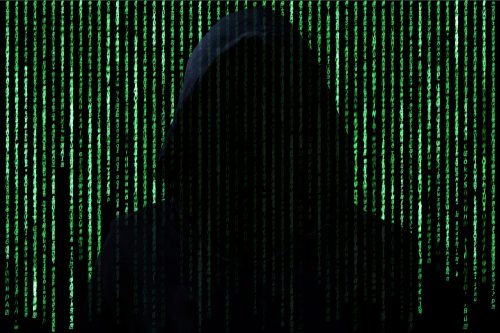 Anyone producing a digital book or setting up an ISBN may come across the acronym BISAC. If you're a self-published author wondering what a BISAC code actually is, here are some answers.
Metadata For Your Book
BISAC is an acronym for Book Industry Standards and Communications, a very helpful tool put out yearly by the BISG (Book Industry Study Group). The BISAC code system is an alpha-numeric system of book classification. The book industry (libraries, universities, Barnes & Noble, local bookstores, and online bookstores) use BISAC code numbers to categorize books.
For example, if you've just written a graphic novel murder mystery, they have a BISAC code for that:
CGN004010 COMICS & GRAPHIC NOVELS / Crime & Mystery
In the BISAC code catalog, there are fifty-three (53) main categories with various sub categories – and in some instances, sub-sub categories.
How do you access the BISAC codes?
If you are buying an ISBN code for your book directly from Bowker, you will be prompted to select your BISAC code. When you set up your Bowker account when you purchase an ISBN, Bowker will ask you to identify or categorize your book. A list of 53 BISAC codes will appear (if Bowker is truly up-to-date) and you're off to the races.
Even if you're not working with Bowker and using a third party to acquire your ISBNs, you can always access the BISAC code categories directly online.
How do you determine your book's BISAC code? 
YES, you can unlock the secrets to BISAC Codes! 
The first category you choose should be what the book is about, which genre category it fits into. Think of it as a funnel: a wide opening at the top, narrowing down to a spout at the bottom. Start large, go narrow.
FICTION > ROMANCE > MYSTERY > PARANORMAL > VAMPIRES
Don't let the process intimidate you. Don't be sidetracked. Get your BISAC codes down so you can start talking about your book in an intelligent manner. For example, when asked what your book is about you can say, "My book is a Sci-fi/Fantasy with elements of the paranormal and badass skateboarding." Or, you could say that if you were author Jesse James Freeman talking about his book, Billy Purgatory: I am the Devil Bird.
BIASC Codes and Discoverability
BIASC codes are used by booksellers, librarians, teachers, and others who need to categorize and catalog your book. But as an author, you can use this coding system to understand your book in the context of all the other books out there.
Third Party Keywords
Please note that if you are letting a third-party such as Amazon's CreateSpace, they have their own codes, some of which match to BISAC and others do not. For example, when you log in to CreateSpace and upload your book files you'll be prompted to enter keywords. During this process – currently on CreateSpace, Step 3: Target Your Book to Customers > categories –  a screen will pop up and ask you for KEY WORDS. These, like BISAC codes, will help readers find your work. So the principles described below for BISAC codes apply to keywords as well.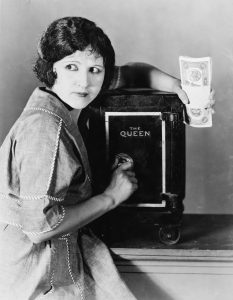 BISAC Identifiers = The Beginning of Interest
You can also think of BISAC Identifiers as the bones for DISCOVERABILITY.
Let's take this wagon on another ride and construct a little scenario where you are attempting to purchase the perfect book for your grandma. You sit down with her and ask her what she likes to read. She tells you that she likes mysteries best – mysteries with a lot of vampire sex. Instead of screaming T.M.I. GRANNY! You smile and say, I will find you the perfect book!
How? You now know about BISAC codes and how to wield them. You either visit your favorite brick and mortar store – or go online and search:
Mystery, Erotic, Vampire
And you'll find J.D. Ward and Laurell Hamilton – two of the tops authors writing in this category – both of whose books will be perfect for your grandmother.
Check your BISAC codes yearly
The BISG is not a static group. They are constantly changing things up with BISAC codes – rearranging codes, creating codes, destroying codes – all in an attempt to make our books more discoverable.
Once you've landed on the codes that best describe your book you will need to check back from time to time (yearly) to ascertain if your chosen codes are:
still accurate,
still active, and/or
if the BISG has come up with a better code for your book.
In their most recent update,  the BISAC Subject Committee states that they never reuses inactivated codes and that they would never inactivate a code and then reuse that code for an unrelated literal. The committee continues that this has always been the case and inactivated codes have never been reused. So, that has never been a practice – apparent or otherwise. They do, however, "reactivate" codes as necessary. For example, GAR011000 was inactivated after the 2.3 edition (in 2001) and the reactivated for the 2016 Edition with the same exact literal.
A Concise Context For Your Book  — Unlocking Publishing Secrets 
Let's be honest, the real reason you need to know your book's BISAC Code: It gives you a fast way to describe your book.
Can you imagine doing that to anyone in the book industry? No one has the time or inclination to listen to you prattle on about it. Base your book description on its BISAC code and everyone will have  a good solid context for its genre, content, and even the type of experience they'll have when they read it.
So when your all-too-well-meaning writer friends set your book down and ask in unison, "Yes, but where is this book going to be on the shelf?" Or agents at conferences ask you, "Who's your audience? How am I supposed to sell this book?" Now you have something smart to say in return. Now you know BISAC codes!
We will have more articles about BISAC codes and how to decide on which ones to use and how.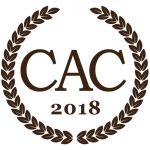 The Chanticleer Authors Conference on April 20, 21, & 22, 2018 will offer BISAC codes workshop.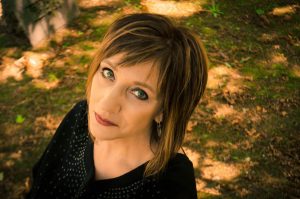 This article is by Sharon E. Anderson
Sharon Anderson is an award-winning author and Chief Reviews Editor for Chanticleer Reviews and International​ Book Awards. Creating and editing content – as well as editing/writing reviews – and outreach are just a few skills she brings to the table. An SPU graduate in Clothing Design and Textiles – something she barely uses in her day-to-day life – Sharon brings her textile know-how into her stories as often as possible. In her spare time, she serves as President of the Skagit Valley Writers League where she promotes authors, engages speakers, leads workshops, and more. She writes dark comedy, horror, short stories, articles, and essays whenever she gets the chance from her home in the Skagit Valley where she lives with her husband, two children, two dogs, a couple of cats, and a sketchy Guinea pig. Working with Chanticleer is like playing every day! Contact: editor@chantireviews.com