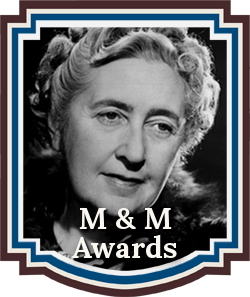 The Mystery & Mayhem Writing Competition recognizes emerging new talent and outstanding works in the genre of  Cozy Mysteries, Not-so-Cozy, and Classic Mysteries. The M&M Awards is a division of Chanticleer International Novel Writing Competitions.
 Congratulations to these authors for their works moving up from the 2017 M&M slush pile survivors to the Short List. The novels will now compete for the First Place Category positions!
Each of the titles below have earned the M&M AWARDS SHORT LIST bragging rights!
More than $30,000.00 dollars worth of cash and prizes will be awarded to Chanticleer Book Reviews 2017 writing competition winners!
The M&M Book Awards FIRST IN CATEGORY sub-genres  are:  Amateur Sleuth, Romance, Animals, Cooking/Knitting/Hobbies, Blended Genre, Medical/Lab, Travel, Humorous, Historical, Classic British, and Y/A.
The following titles will compete for the FIRST IN CATEGORY Positions and Book Awards Packages.
NOTE: This is the Official List of the M&M 2017 SHORT LIST.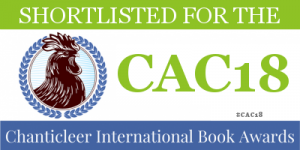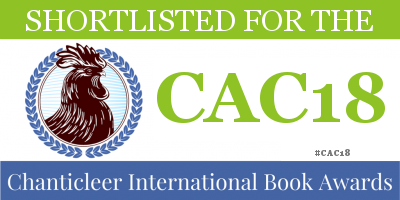 The Finalists Authors and Titles of Works that have made it to the highly competitive Short-List (aka The Semi-Finalists) of the M&M 2017 Book Awards are:
This is the Official 2017 Short List for the Mystery & Mayhem Book Awards – Dec. 7, 2017.
Carl and Jane Bock –

 

Coronado's Trail: An Arizona Borderlands Mystery
David Selcer –

 

The Dream Catcher Murders
Sherrie Todd-Beshore –

 

The Count Of Baldpate
Cherie O'Boyle –

 

Missing Mom
Anna Castle –

 

Moriarty Meets His Match
Jennifer Mueller –

 

Never Turn Your Back on a Wolf
Cindy Sample –

 

Dying for a Donut
Nancy G. West –

 

River City Dead
Kim Hunt Harris – Unsightly Bulges, A Trailer Park Princess Cozy Mystery
Valerie Tate –

 

Frog Legs
Betty Jean Craige –

 

Fairfield's Auction
Libi Astaire –

 

The Moon Taker
Lucinda Brant –

 

Deadly Peril: A Georgian Historical Mystery
J.L. Newton –

 

Oink. A Food for Thought Mystery
Vee Kumari –

 

DHARMA
D. J. Adamson – Suppose
M. K. Graff –

 

The Golden Hour: A Nora Tierney English Mystery
Kathleen Kaska –

 

Run Dog Run
Susan Breen –

 

Maggie Dove's Detective Agency
Elaine Orr – Demise of a Devious Neighbor
Michelle Cox –

 

A Ring of Truth
Amy Boyles –

 

Scared Witchless
Jeanette Hubbard –

 

Chasing Nathan
Susan Boles –

 

Cherry Cake and a Cadaver
Fred Shackelford –

 

The Ticket
Dennis M. Clausen –

 

The Sins of Rachel Sims
M. Louisa Locke –

 

Deadly Proof: A Victorian San Francisco Mystery
Mollie Hunt –

 

Cat's Paw
Carol June Stover –

 

Kenmore Square
Lonna Enox –

 

Striking Blind
Suzette Hollingsworth – Sherlock Holmes and the Chocolate Menace
Traci Andrighetti –

 

Amaretto Amber
Susan Boles –

 

Death Of A Wolfman
Diane Weiner –

 

Murder is Collegiate
Amy S. Peele –

 

CUT
Catherine Bruns – Baked to Death
Richard T. Ryan –

 

The Vatican Cameos: A Sherlock Holmes Adventure
The M&M Semi-Finalists will compete for the M&M First-In-Category Positions, which consists of Seven Judging Rounds.  First Place Category Award winners will automatically be entered into the M&M GRAND PRIZE AWARD competition.  The CBR Grand Prize Genre Winners will compete for the CBR Overall Grand Prize for Best Book and its $1,000 purse.
All Short Listers will receive high visibility along with special badges to wear during the Chanticleer Authors Conference and Awards Gala.

As always, please do not hesitate to contact us with any questions, concerns, or suggestions at Info@ChantiReviews.com. 

Congratulations to the Short Listers in this fiercely competitive contest! 
Good Luck to each of you as your works compete for the M&M  Awards  First Class Category Positions. 
The M&M Grand Prize Winner and the Five First Place Category Position award winners along with all Short Listers in attendance will be announced at the April 21st, 2018 Chanticleer Book Awards Annual Awards Gala, which takes place at the Chanticleer Authors Conference that will be held in Bellingham, Wash. 
We are now accepting submissions into the 2018 M&M Awards writing competition. The deadline for submissions is March 31st, 2018. Please click here for more information.