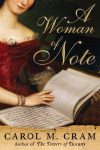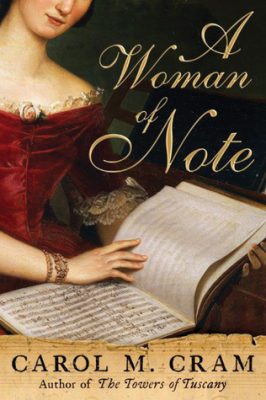 Publisher: Lake Union Publishing (2015)
Buy the book now at:

Amazon
Author's Website
Isabette Gruber is in a panic. If only her sister were still with her to steady her hands on the keyboard as she plays Beethoven's Eighth Sonata, known as the "Pathetique," in her first public concert at Vienna's Hofburg Palace. Then she hears Johanna's voice in her head, and her poise and confidence return. The nineteen-year-old Isabette raises her hands, shapes her fingers above the keyboard, and launches into the "Pathetique." Her powerful performance thrills the audience, whose applause continues through a third bow, and does honor to its composer, Ludwig van Beethoven, whose funeral took place in Vienna that very day, March 29, 1827.
Filling Isabette's heart more than the applause, however, are the words of praise from her beautiful, new American friend, eighteen-year-old Amelia Mason, who received four bows for her extraordinary vocal performance. Afterward, Amelia asks the young virtuoso pianist to become her accompanist. Isabette is eager to hear more about this enticing proposition, but Mama arrives with her cloak. Herr Dietrich (her indecorous manager) is waiting with their carriage. "Hurry, Isabette!"
In A Woman of Note, Carol Cram has crafted a second brilliant female artist, this time a pianist and composer in 19th-century Vienna. Isabette must fight to establish her position in the male-dominated European world of classical music, much as Cram's Sofia had to do in 14th-century Italy's world of painting, in The Towers of Tuscany (2014). Cram's precise, colorful writing enables us to hear the young Isabette playing the "Pathetique" in Hofburg Palace, see her enjoying a stroll with Amelia in the Prater, feel her pain over the loss of father and sister, and appreciate her determined efforts to convince music publisher Herr Weissel to accept her compositions, under the pseudonym of Anson Kruetzer. (Weissel roars with laughter, but agrees!)
Once home from the Hofburg, Isabette thinks back to her practice session that morning in the small, dusty parlor of the apartment where she lives with her mother. With a heavy heart, she remembers what a happy home this had been when her sister Johanna and she shared both a talent and a love for music and were skillfully taught to play and compose by their proud father. Now Papa is dead, Johanna is in an asylum, and Mama seems to think of Isabette more as a means to an income than as her younger daughter. The tall, lanky girl with a plain face and dull, straight hair never gives a thought to her social life or the possibility of marriage and children. Her every moment is devoted to practicing. Tonight, though, she thinks of a new life with Amelia in it. Soon, they are together every day practicing, but also developing their friendship as they go for long walks around Vienna.
When piano teacher Josef Hauser, who fancies himself a superior composer, meets the two young women, the story's complexity grows. Josef is enamored with Amelia's beauty but enthralled with Isabette's talent. (In fact, he agrees to become her teacher if she revises his compositions so they will be accepted for publication.) Isabette treasures every minute she spends with the vibrant, cheerful Amelia, but feels uncomfortable when Amelia strokes her arms and kisses her neck. Amelia is jealous of Josef's attention to Isabette during her piano lessons. Isabette realizes she could love Josef but knows that he is passionate about Amelia and could never feel that way about her. Then Josef's flutist/poet friend Daniel Leitner joins the threesome. Gentleman that he is, he maintains a discreet distance from the ladies at least for a time.
Readers will love Carol Cram's colorful writing and attention to the minute details of daily life at this time in European history. Even more enjoyable, however, will be finding out where her intertwining love stories lead as the characters mature. The book never loses its pace. and readers will be rapidly turning the pages until the very end.
While the cameo appearances and mentions of such famous musicians as Johann Hummel, Carl Czerny, Franz Schubert, Fredric Chopin, Robert Schumann and his wife Clara, and Louise Farrenc are of course fictional, they add drama and reality to the story, which is based on Cram's meticulous research. An Author's Note provides background on actual women composers of the time and place.
A young virtuoso pianist rises above the many musicians of her time, blazing a path of passion for music and love that is hers and hers alone in nineteenth-century Vienna.