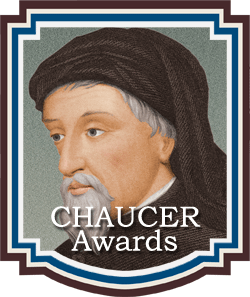 The CHAUCER Writing Competition recognizes emerging new talent and outstanding works in the genre of  Historical Fiction pre-1750s. The Chaucer Book Awards is a division of Chanticleer International Novel Writing Competitions.
More than $30,000.00 dollars worth of cash and prizes will be awarded to Chanticleer Book Reviews 2017 writing competition winners at the Chanticleer Authors Conference April 21st, 2018!
This is the Official Semi-Finalists List of the Authors and Titles of Works that have been SHORT-LISTED for the Chaucer 2017 Book Awards. These titles will now compete for the First In Category positions.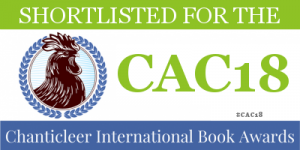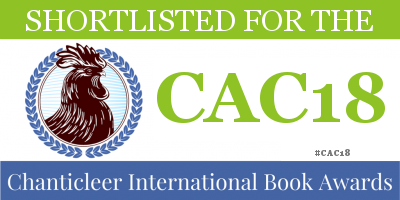 The Chaucer Awards FIRST IN CATEGORY sub-genres are:  Pre-Historical Fiction, Ancient Historical Fiction, World/International History (non-western culture historical fiction pre-1750s), Americas-Historical Fiction Pre-1750s, Dark Ages/Medieval, Renaissance, and Elizabethan/Tudor 1600's.
Kenneth W. Meyer – Lion's Shadow
Edward Rickford – The Serpent and the Eagle
K.M. Pohlkamp – Apricots and Wolfsbane
Richard T. Rook – Tiernan's Wake
DJ Munro – Slave to Fortune
Catherine A Wilson and Catherine T Wilson – The Traitor's Noose: The Lions and Lilies 
Crystal King – Feast of Sorrow: A Novel of Ancient Rome
Gita Simic/G.T. Sim – Occam's Razor
Lilian Gafni – Flower from Castile: A Safe Haven
Elizabeth Crowens – A Pocketful of Lodestones, Time Traveler Professor Series Book 2
Val Jon Jensen II – The People's Crusade
Joseph Scott Amis – To Shine with Honor, Book One: Coming of Age
Marcia Fine – Hidden Ones: A Veil of Memories
Elisabeth Storrs – Call to Juno: A Tale of Ancient Rome
Susan E Kaberry – The Good Shepherd and the Last Perfect
Brett Savill – The Medici Apprentice 
Leigh Grant – Mask of Dreams
Susan E Kaberry – The Chatelaine of Montaillou
Ken Frazier – Alexander of the Ashanti
Prue Batten – Guillaume: Book Two of The Triptych Chronicle
Martha Kennedy – Martin of Gfenn
Christian Kachel – Spoils of Olympus II: World on Fire
Good Luck to all of the 2017 Chaucer Short-Listers as they compete for the First Place Category positions.
First In Category announcements will be made at the Awards Ceremony. The Chaucer Grand Prize Winner and First Place Category Winners will be announced at the April 21st,  2018 Chanticleer Writing Contests Annual Awards Gala, at the Chanticleer Authors Conference that will be held in Bellingham, Wash. 
We are now accepting submissions into the 2018 Chaucer Awards and the Goethe Awards writing competitions for Historical Fiction. Please click here for more information.