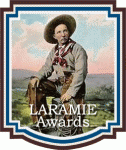 The Laramie Book Awards FIRST IN CATEGORY sub-genres  are: Western Romance, Adventure/Caper, Classic, Civil War, Contemporary, Western YA, Drama, & Prairie.
The following titles will compete for the FIRST IN CATEGORY Positions and Book Awards Packages for the 2017 Laramie Book Awards.
NOTE: This is the Official List of the Laramie 2017 SHORT LIST.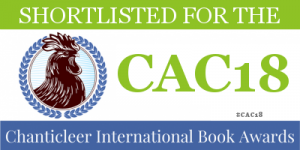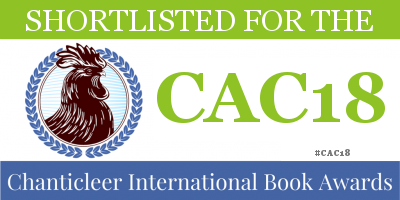 The Finalists Authors and Titles of Works that have made it to the highly competitive Short-List (aka The Semi-Finalists) of the Laramie 2017 Book Awards are:
Kiki Watkins – Grasshoppers at Dusk
David Watts – The Guns of Pecos County
J.L. Oakley – Mist-chi-mus: A Novel of Captivity 
J.D.R. Hawkins – A Rebel Among Us
John Simons/David Simons – Sacrificial Lions
Michelle Rene – Hour Glass 
Jerry E. Bustin – Arizona Lawmen, Renegades, and Prickly Pear Jam
Nick K. Adams – Away at War: A Civil War Story of the Family Left Behind 
John Hansen – A Bad Place To Be
T.K. Conklin – Threads of Passion
John C. Horst – Roosevelt's Boys
Michael Aloysius O'Reilly – Desertion
Heather Starsong – The Purest Gold 
Frank S. Johnson – Recapturing Lisdoonvarna
Bruce Wilson – Death in the Black Patch
Sharon Shipley – Sary's Gold
The 2017 Laramie Short Listers will compete for the Laramie First-In-Category Positions, which consists of Seven Judging Rounds.  First Place Category Award winners will automatically be entered into the LARAMIE GRAND PRIZE AWARD competition.  The CBR Grand Prize Genre Winners will compete for the CBR Overall Grand Prize for Best Book and its $1,000 purse.
All Short Listers will receive high visibility along with special badges to wear during the Chanticleer Authors Conference and Awards Gala.

As always, please do not hesitate to contact us with any questions, concerns, or suggestions at Info@ChantiReviews.com. 

Congratulations to the Short Listers in this fiercely competitive contest! 
Good Luck to each of you as your works compete for the Laramie Awards  First Class Category Positions. 
The Laramie Grand Prize Winner and the Five First Place Category Position award winners along with all Short Listers in attendance will be announced at the April 21st, 2018 Chanticleer Book Awards Annual Awards Gala, which takes place at the Chanticleer Authors Conference that will be held in Bellingham, Wash. 
We are now accepting submissions into the 2018 Laramie Book Awards writing competition. The deadline for submissions is March 31st, 2018. Please click here for more information.