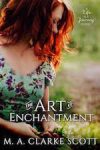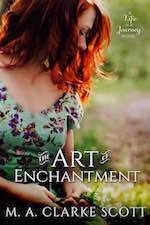 Publisher: West Wind Books (2017)
Buy the book now at:

Amazon
Author's Website
Are you ready to be whisked away to a romantic Italian villa? Seduced by a brilliant – and sexy – architect? Not doctoral candidate Clio Sinclair McBeal. The red-haired beauty is nose down, struggling valiantly to complete her Ph.D. thesis and has no time for a social life – even with a gorgeous Italian lover. But here's the great news, she finally has a topic for her dissertation, one that will give her project momentum: passion, ecstasy, bliss as portrayed in religious art of the Italian Renaissance.
Armed with a fresh idea and an adorable Fiat 500, Clio zips down a provincial Italian road anticipating meeting with her thesis adviser to share the updates. Instead, she finds herself in a roll-over accident that leaves her sans car, stuck in the mud and in need of assistance. Readers will swoon at who comes to her rescue, the dashing Guillermo Gabriel d'Aldobrandin. Clio recovers fast but can she resist his charms? How will she be able to handle this interesting and oh-so-handsome man in her life at the same time she's attempting to complete her thesis? And holy cow – are her parents in town?
M.A. Clarke Scott's The Art of Enchantment starts at a low simmer but rises to a body-searing burn as Clio and Guillermo find themselves pushed together repeatedly by both fate and the desire to save Guillermo's family villa. Clio, however, must also cope with her own family legacy, one of academic excellence. Satisfying her dominating parents seems to be an uphill battle, however. And to complicate the situation, Guillermo mistakes her intense desire to meet with her thesis adviser as evidence of a deep love of scholarship.
Clarke Scott delivers fine, white-hot love scenes along with the opportunity to pick up some random Italian swear words that are fun to say, like stronzo! Aside from sex and swearing, Clarke Scott uses archetypes to woo her audience: the destructive rock star, the sexy, bold Italian, the shy, studious American attempting to please her parents. And these archetypes work well in this story, giving readers much of what they come looking for in romantic fiction.
M.A. Clarke Scott is an artist with words and paint. She writes women's fiction as well as steampunk and science fiction, screenplays, novels, and essays. White walls, blank canvases and the empty page are all invitations for her to fill them with her exceptional creations.
A well-paced escape for those hungering for art, history and a hot ride with a handsome Italian hero.