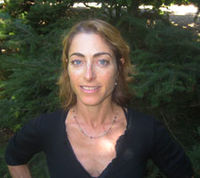 #CAC18 Story. Production. Beyond.
We apologize. Sally DiSipio had to cancel due to a scheduling conflict. Scott Steindorff, American Film Director/Producer with Stone Village Productions is graciously presenting in her stead.
Thank you for your patience and understanding. Kiffer Brown
We are excited, nay thrilled, to announce Sally DeSipio as a keynote presenter at the 2018 Chanticleer Authors Conference.
Sally DiSipio is an award-winning executive producer and  director, content creator, filmmaker and has developed long-form content for both television and the web, branded and original. She has produced both scripted and non-scripted dramas and comedies.
As a marketing strategist and head of entertainment,  she developed branded content and strategies for global brands. Her experience allows her to approach a project as Creative Director, Strategist and Executive Producer with a critical eye for what is viable in the market.
Sally DiSipio was head of entertainment for a global marketing strategy company, Wieden + Kennedy, whose client list includes airbnb, Coca Cola, Nike, Procter & Gamble, Samsung, and others. She began her career at MTV and moved on to develop series with such luminaries as J.J. Abrams, Aaron Sorkin, Brian Grazer, Ron Howard, and others. She was an executive director for Imagine Entertainment (Ron Howard's company that is a global leader in TV programming and film production).
She now runs her own consulting company out of Portland, Oregon.
Sally will present workshops on the Art of the Pitch and Branding for the Entertainment Industry at the 2018 Chanticleer Authors Conference that will be held in Bellingham, Wash. April 20th – 22nd. This year's conference theme is Story. Production. Beyond.