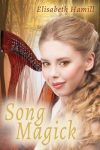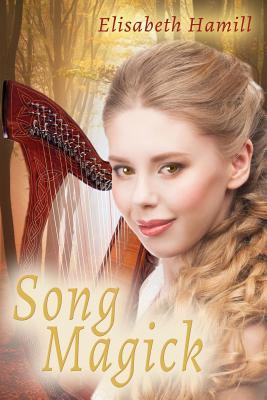 Publisher: Fire and Ice Young Adult Books (2014)
Buy the book now at:

Amazon
Author's Website
Exiled from her beloved home and her family, seventeen-year-old bard, Telyn Songmaker, starts a journey of mystical proportions that will test all that her spirit and strength can endure. Ultimately, she will become the only hope for the return of magick to the realm, if she can fulfill the hidden legend through her Song Magick–it's a novel of adventure and love by Elisabeth Hamill.
The stakes are high; this is not rabbit-out-of-a-hat magic. Magick spells will harness energies that change people and their environment. Using her songs to spin magick, Telyn learns from experience the brutal consequences that accidental spells can bring.
When she meets up with a group of the King's dedicated Tauron, guardians of the enchanted woods, they band together in a desperate quest to restore love and enchantment to the realm. The future depends on changes that only magick can deliver.  But has Telyn honed her skills to achieve the required magick of the legendary seed-voice? Is this young bard really the legend that the realm has been waiting for?
When the mysterious Mithrais, Westwarden of the Tauron, is drawn to Telyn's campsite by her beautiful harp playing, there are more sparks in the air than just from the campfire. When Mithrais takes his leave and returns to his vigilant guard watch within the woods, Telyn is attacked by three assassins. She fights valiantly, yet one of the swordsmen holds her down and another raises his weapon to slice off her hand.
Hamill weaves her lyrical language as a master musician, and the effect is magic, bringing her readers on a soulful quest, through a budding romance, and witness cherished friendships in the midst of impossible dangers. Suspense artfully builds along the journey, the fast-paced hand-to-hand combat scenes thrill, and the description of the final challenge is breathtaking.
Fans will be pleased to learn that Song Magick is the first book in the Songmaker two-book series. Truthsong is the second and well-worth the read. Hamill also writes adult science fiction and fantasy.
Heroic Science-Fiction/Fantasy at its lyrical best as the fate of the realm rests on one young bard's ability to bring back the mystical, magical music of long ago. Even though Telyn Songmaker is young and powerful, can she muster the strength and courage to reclaim the Song Magick of Legend and vanquish evil from the realm?