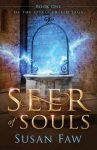 Publisher: Susan Faw (2016)
Buy the book now at:

Bookchain

Amazon
Author's Website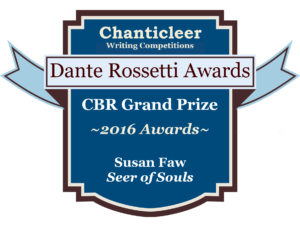 Be ready for Susan Faw's grand adventure, where she serves up a world in which humans and the not-quite-human Primordials must make peace and work in harmony against a common foe. This young adult novel, liberally seasoned with mysticism and magic, incorporates themes from mythology, folk/fairytale, and legend, with an Adonis-like hero, a battle between good and evil, and the restoration of a monarchy to its rightful ruler.
Seventeen-year-old Cayden Tiernan, a seemingly simple shepherd boy, lives on a farm with his twin sister and father in far reaches of the kingdom of Cathair near the Land of the Primordials, somewhere between the sea and the capital city. These demi-god twins are blissfully unaware of their true identities and their pre-ordained destiny. They take their supernatural gifts and abilities for granted, never questioning their purpose or station in life – or the prophesy proclaiming a savior will appear to free the kingdom from the unholy grasp of Queen Alcina. They only know they have a special bond, a psychic connection, and perceive their differences from other people in their world – although, the perception is small at this point, and not clearly defined.
The spurious Queen Alcina seeks to circumvent the prophesied appearance of the savior destined to free the Cathairians from her onerous rule by drafting all young men from seventeen to twenty-five to serve in her legions. Her edict loosens the winds of change. Unrest and rumors of treason begin to blow across the land.
The story takes off when Cayden volunteers for the army to deflect being arrested for the justified murder of an evil soldier. By doing this, he triggers events that take him on a hero's journey into a dangerous world where mystical beings and abounding magic rub shoulders with the familiar world of his youth.
Faw's alternate world echoes the medieval period in human history and utilizes a coming-of-age plot structure with an engaging and adept storytelling sensibility. Fans will be thrilled to learn that Seer of Souls is the first book in The Spirit Shield Saga. Faw shines brightly as a keen, larger-than-life storyteller and deserves the praise and accolades she is receiving for this series. Seer of Souls contains epic villains and courageous heroes, hints of burgeoning young love, graphic violence, and mind-stretching magic, a promising read that will draw a strong audience from Y/A readers.