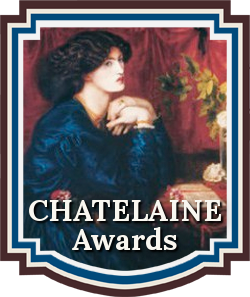 The CHATELAINE Book Awards recognize emerging new talent and outstanding works of Women's Fiction and Romantic Fiction. The CHATELAINE Book Awards is a division of the Chanticleer Reviews International Book Awards.
The following titles will compete for the FIRST IN CATEGORY Positions (Contemporary Romance, Adventure & Suspense, Historical Romance, Inspirational/Restorative/Clean, and Romantic/Steamy/Sensual)  Book Awards Packages for the 2017 Chatelaine Book Awards.
Congratulations to all those who made the SHORT LIST!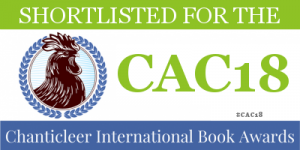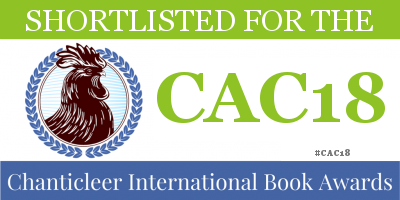 The Finalists Authors and Titles of Works that have made it to the highly competitive Short-List (aka The Semi-Finalists) of the Chatelaine 2017 Book Awards are:
Good Luck to All! 
Diane Wylie – Magic of the Pentacle
Phillip Vega – Last Exit to Montauk
Elizabeth Crowens – Dear Mr. Hitchcock
Abbie Roads – Hunt the Dawn
Anna Durbin – King of Swords
J.L.Oakley – Mist-chi-mas: An Novel of Captivity
Nick Rester – Darlings
Ryan K. Nelson – Cash Valley
Eileen Charbonneau – Watch Over Me
Kate Vale – Chance Encounter
F. E. Greene – The Best-Left Questions
Cynthia A. Crowner – Blinded by the Night
Gail Noble-Sanderson – The Passage Home to Meuse
Cheri Champagne – The Trouble With Love
Cheri Champagne – Love and Deceit 
Cheri Champagne – Love's Misadventure
Michelle Cox – A Ring of Truth 
Lucinda Brant – Proud Mary: A Georgian Historical Romance (Book 5)
Cerella Sechrist – A Song for Rory
Leigh Grant – Mask of Dreams
Keith Zwingelberg/Rory Church – Kindred Spirits the Healers
Sara Dahmen – Wine & Children
Dana Faletti – Beautiful Secret
The 2017 Chatelaine Short Listers will compete for the Chatelaine First-In-Category Positions.  First Place Category Award winners will automatically be entered into the Chatelaine GRAND PRIZE AWARD competition.  The CBR Grand Prize Genre Winners will compete for the CBR Overall Grand Prize for Best Book.
All Short Listers will receive high visibility along with special badges to wear during the Chanticleer Authors Conference and Awards Gala.

As always, please do not hesitate to contact us with any questions, concerns, or suggestions at Info@ChantiReviews.com. 

Congratulations to the Short Listers in this fiercely competitive contest! 
Good Luck to each of you as each one of your works competes for the Chatelaine Awards  First Class Category Positions. 
The Chatelaine Grand Prize Winner and the  First Place Category Position award winners along with all Short Listers in attendance will be announced at the April 21st, 2018 Chanticleer Book Awards Annual Awards Gala, which takes place at the Chanticleer Authors Conference that will be held in Bellingham, Wash. 
To compete in the 2018 Chatelaine Book Awards or for more information, please click here.
Chanticleer Book Reviews & Media, L.L.C. retains the right to not declare "default winners." Winning works are decided upon merit only. Please visit our Contest Details page for more information about our writing contest guidelines.
CBR's rigorous writing competition standards are why literary agencies seek out our winning manuscripts and self-published novels. Our high standards are also why our reviews are trusted among booksellers and book distributors.
Please do not hesitate to contact Info@ChantiReviews.com with any questions, concerns, or suggestions about CBR writing competitions. Your input and suggestions are important to us.
Thank you for your interest in Chanticleer Book Reviews International Writing Competitions and Book Awards.