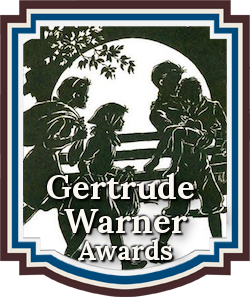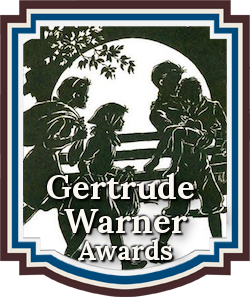 The Gertrude Warner  Book Awards recognize emerging new talent and outstanding works of Middle-Grade Chapter Books and Readers. The Gertrude Warner Book Awards is a division of the Chanticleer Reviews International Book Awards.
The following titles will compete for the FIRST IN CATEGORY Positions  Book Awards Packages for the 2017 Gertrude Warner Book Awards.
Congratulations to all those who made the SHORT LIST!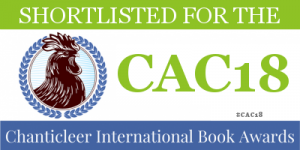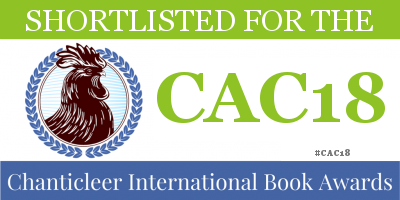 Good Luck to All!
David Applegate – The Bremtu Prophecy
Lis Anna-Langston – Gobbledy
Sarah M. Morin – Eva's Soul
Robyn Fraser – Dean/na and the Hairless Rose
Murray Richter – Lucky Rocks
Diane Moat – The Supernatural Pet Sitter
~CRK – ZCN & Friends: Adventures in I*V
T.K. Riggins – How To Set The World On Fire
Francesca Hampton – Greenstone's Promise Voyages of the Makai Part 2
William M Hayes – The Year Santa Stubbed His Toe
Nick K. Adams – Away at War: A Civil War Story of the Family Left Behind
JD Harper – GLINT
Robert D. Calkins – Bryce Bumps His Head
Adele Frances – The House On Galloway Road
Gregory Saur – The Pond Scum Gang 
Paul Aertker – Brainwashed (Crime Travelers Series)
Maria Kiely – Which Way Is Home
Bek Castro – Flowerantha
Rebekah Stelzer/R.L.Stelzer – The Queen and Knights of Nor
Clint Hollingsworth – Nature Scout Emily
Cory Groshek – Breaking Away: Book One of the Rabylon Series
A Pharmacist on a Yak – The Strange Case of Mr. Beets 
Alan Sproles – Billy Bedivere in the Quest for the Dragon Queen
The 2017 Gertrude Warner Short Listers will compete for the Gertrude Warner First-In-Category Positions.  First Place Category Award winners will automatically be entered into the Gertrude Warner GRAND PRIZE AWARD competition.  The CBR Grand Prize Genre Winners will compete for the CBR Overall Grand Prize for Best Book.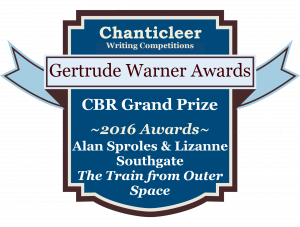 All Short Listers will receive high visibility along with special badges to wear during the Chanticleer Authors Conference and Awards Gala.
As always, please do not hesitate to contact us with any questions, concerns, or suggestions at Info@ChantiReviews.com. 
Congratulations to the Short Listers in this fiercely competitive contest! 
The Gertrude Warner Grand Prize Winner and the  First Place Category Position award winners along with all Short Listers in attendance will be announced at the April 21st, 2018 Chanticleer Book Awards Annual Awards Gala, which takes place at the Chanticleer Authors Conference that will be held in Bellingham, Wash. 
To compete in the 2018 Gertrude Warner Book Awards or for more information, please click here.
Chanticleer Book Reviews & Media, L.L.C. retains the right to not declare "default winners." Winning works are decided upon merit only. Please visit our Contest Details page for more information about our writing contest guidelines.
CBR's rigorous writing competition standards are why literary agencies seek out our winning manuscripts and self-published novels. Our high standards are also why our reviews are trusted among booksellers and book distributors.
Please do not hesitate to contact Info@ChantiReviews.com with any questions, concerns, or suggestions about CBR writing competitions. Your input and suggestions are important to us.
Thank you for your interest in Chanticleer Book Reviews International Writing Competitions and Book Awards.