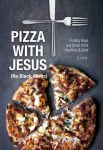 Publisher: Pamela Jean Frick (2017)
Buy the book now at:

Amazon
Author's Website
Memories of love and despair combine with hope and faith in this honest depiction of one woman's struggle dealing with grief surrounding the loss of her husband to cancer.
Author P.J. Frick writes movingly of her successful and courageous battle with breast cancer, to be followed, tragically, by her husband David's diagnosis—inoperable pancreatic cancer. The couple shares a Christian faith that bolsters them with compassionate community, much-needed emotional support, and the belief that things will be better if not now, certainly in the future. But their faith isn't their only anchor. The couple often finds joy in their shared love for their pets and pizza for dinners.
P.J. and David are moving contentedly through life when they must face a series of events the author calls a "hit list." After they move to a more expensive home, a costly merger at work negatively affects P.J.'s employment. The author, experiencing physical signs of stress, quits her job to pursue a Master's Degree in Library Science.
Just when things seem to calm down, P.J. discovers a lump and breast cancer is diagnosed. A plan is made to fight the disease. And the plan is successful! However, David secretly spirals out of control, dealing with the overwhelming stress and grief of almost losing his wife by secretly drinking. When he gradually comes to his senses, he receives his own diagnosis: inoperable pancreatic cancer.
David passes and P. J. is overcome with grief. One day as she is on a hunt for a neighbor's lost dog, she has a revelation: God is always waiting for us, even as we stray from His loving care. This knowledge comforts her and aids in her grieving, bringing an ameliorating sense of peace.
This narrative will touch any reader who has been through even a portion of what she and David experienced. Her retrospective spiritual understanding adds a layer of hope and comfort, underpinned by comments about David's positive qualities shared by family and friends after his passing. Interwoven with the chronicle of woes are vignettes of pets that provided cheer, even inspiration in this dark time of her life. Significant dreams, especially those about David after his death, seem a necessary part of Frick's healing process.