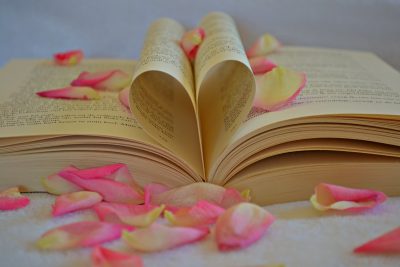 Happy Valentine's Day to You and Yours! 
Valentine's Day means a lot of things to a lot of people. Mostly, in the United States, it means chocolate and flowers (or just chocolate and chocolate…and more chocolate…), but the exact origins of the day are a little harder to nail down.
Some sources point to three, count 'em, three men who at different times and in different ways lost their lives for their strong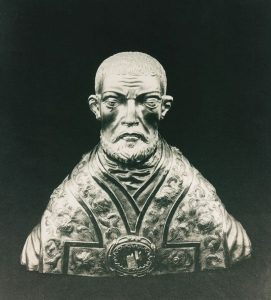 belief in love. A very long time ago, Claudius the II (you can call him Claudius the Cruel, or Claudius the Really, Really Mean, or Claudius the Heart of Darkness… #nicknames #if_the_shoe_fits sort of thing) banned soldiers marrying because he thought that wives and children would make his army weak (http://www.history.com). Valentine, our hero, opposed Claudius the…whatever and married soldiers anyway.
Anyway, that Valentine was thrown in the slammer. The last he did was write a little note to a girl he had fallen in love with. It read something like, "From your Valentine." (Except, probably in Latin… or some other language. Definitely not English.)
On February 14th in 270 A.D, Valentine became a saint when Claudius the (fill in the blank) cut off his head.
So, what does that have to do with Chanticleer Book Reviews? Glad you asked!
We at Chanticleer Book Reviews and Int'l Book Awards LOVE authors. Moreover, we believe in them. We get excited about books the same way children get excited over candy!
Here is our Valentine to all of you authors out there, "We love you!"

If you're wondering what you can do for an author you love, here are a couple of suggestions:
Buy their books
Ask your local bookstore to carry their books or ask them to order a copy for you
Follow them on social media — Sharing is Caring!
Write a review on Goodreads, Amazon, etc.
Send them a thank you note for being fabulous!
Send them chocolate, caffeine, champagne …
Our Valentine to You—Quotes about Love
from a few of our Favorite Authors
"Love loves to love love." —James Joyce
"Whatever our souls are made of, his and mine are the same." 
—Emily Brontë
 "To get the full value of a joy you must have somebody to divide it with." —Mark Twain
 "You don't love because: you love despite; not for the virtues, but despite the faults."— William Faulkner
"Each time you happen to me all over again." — Edith Wharton
"I would rather spend one lifetime with you, than face all the ages of this world alone." — Lord of The Rings, J. R. R. Tolkien
"Being deeply loved by someone gives you strength, while loving someone deeply gives you courage." — Lao-Tzu
"There is no charm equal to tenderness of heart." —Jane Austen
What are your favorite quotes about love? Leave them in the comment section below or with social media post. #SharingisCaring
Happy Valentine's Day Everyone!