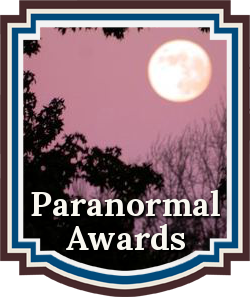 The PARANORMAL Book Awards recognizes emerging new talent and outstanding works in the genre of  Magic, supernatural, superhumans, magical beings, vampires and werewolves, and etc. The PARANORMAL Book Awards is a division of Chanticleer International Book Awards.
Congratulations to these authors for their works moving up from the 2017 Paranormal slush pile to the Short List. These novels will now compete for the First Place Category positions!
Each of the titles below
has
earned the PARANORMAL BOOK AWARDS
SHORTLIST
bragging rights!
More than $30,000.00 dollars worth of cash and prizes will be awarded to Chanticleer Book Reviews 2017 writing competition winners!
The PARANORMAL Book Awards FIRST IN CATEGORY
 

sub-genres are Adventure/Mystery/Thriller, Paranormal Romance, Magical Beings & Creatures, Strange and Unexplained, & Supernatural powers.

The following titles will compete for the FIRST IN CATEGORY Positions and Book Awards Packages.

NOTE: This is the Official List of the PARANORMAL 2017 SHORT LIST.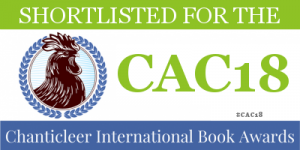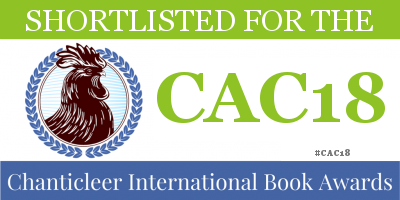 This is the Official 2017 Shortlist for the 2017 PARANORMAL  Book Awards:
Joanne Jaytanie – Willow's Discovery
Alex E. Carey – Water's Reflection
Judith Docken – Ghosted: A Novel of Life, Love and Moving On
Pamela LePage – Virtuous Souls
Elizabeth Crowens – Dear Mr. Hitchcock
Elizabeth Crowens – A Pocketful of Lodestones, Time Traveler Professor Book 2
Emma Rose Millar – Delirium
Joy Ross Davis – Countenance
Susan Buffum – Out
Lydia Staggs – Rea
Jerry Gundersheimer – Face of the Bell Witch: Book One of The Medium Series
Tom & Nancy Wise – Life on Base: Spirit of Quantico
DJ Erfert – Window of Time
Ann Charles – Make No Bones About It
Chynna Laird – Dark Water
Heather Starsong – Never Again
Avanti Centrae – VanOps – The Lost Power
Laura Wolfe – Barn Shadows (Dark Horse, Book Two)
J.R.R.R. (Jim) Hardison – Demon Freaks
As always, please do not hesitate to contact us with any questions, concerns, or suggestions at Info@ChantiReviews.com.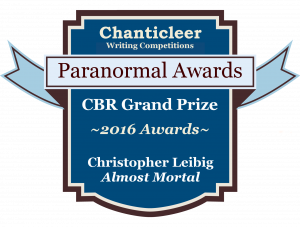 Congratulations to the Short Listers in this fiercely competitive contest!
Good Luck to each of you!
The PARANORMAL Grand Prize Winner and the Five First Place Category Position award winners along with all Short Listers in attendance will be announced at the April 21st, 2018 Chanticleer Book Awards Annual Awards Gala, which takes place at the Chanticleer Authors Conference that will be held in Bellingham, Wash.
We are now accepting submissions for the 2018 PARANORMAL Awards writing competition. The deadline for submissions is September 30th, 2018. Please click here for more information.