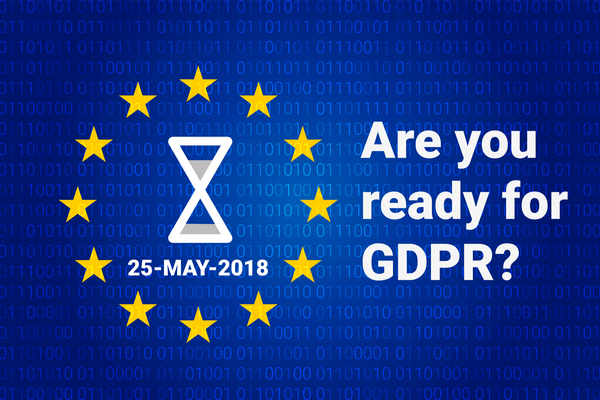 Why are all these GDPR emails landing in your email inbox?
And why all of a sudden are these Privacy Policy Updates appearing all over the Internet?
Why have the regular websites that you routinely visit (like Chanticleer Reviews) appearing with requests such as ours:
"We use cookies to offer you a better browsing experience, analyze site traffic, … Read about how we use cookies and how… If you continue to use this site, you consent to our use of cookies."  
Why? Because of the European Union General Data Protection Act goes into effect on May 25, 2018.
"The EU General Data Protection Regulation (GDPR) is the most important change in data privacy regulation in 20 years."  – www.eugdpr.org 
The EU GDPR is a law covering any organization of anywhere in the world that handles the personal data of EU residents (emails, credit card info, addresses, phone numbers, comments, etc.).
And we at Chanticleer Reviews believe it is a good thing–protecting your data privacy. It is a duty that we take most seriously. We respect your privacy. Chanticleer Reviews has embraced and complied with the GDPR.
What about YOUR websites, dear Chanticleerians? 
Even though, you may not live in the European Union (Oh! to have a second house in the Algarve! Or a cozy hut in the Alps!), but if you interact on your website with people who do live in the EU and the U.K., you may want to make sure that your website is compliant with the GDPR.
And what about your United Kingdom website subscribers? 
Well, now that you have asked, this is what the Queen has to say: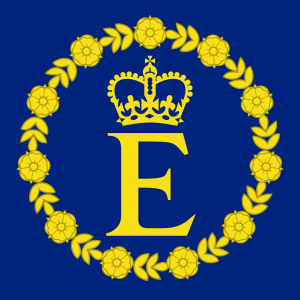 The Queen's Speech has confirmed that the General Data Protection Regulation will form part of UK law following the country's withdrawal from the European Union. … Once the UK has left the European Union, the legislature will be able to make changes to the GDPR framework as it sees fit. June 22, 2017
http://www.blplaw.com/expert-legal-insights/articles/gdpr-and-brexit-uk-government-unveils-data-protection-plans
Here are a few links if you wish to learn more about the EU GDPR and what it means to you, your website, and your digital information:
SPECTRUM IEEE  (the professional electrical and electronics engineer's organization and magazine) article titled:  "What Developers Need to Know About Europe's Data Privacy Rules"
https://spectrum.ieee.org/at-work/tech-careers/what-developers-need-to-know-about-europes-data-privacy-rules
A Summary of the EU General Data Protection Regulation
Updated to consider the ePrivacy Directive review and how this will align with the General Data Protection Regulation, refresh your understanding of GDPR and what it means for your business with our handy summary – the most-read item on the site.
https://www.dataiq.co.uk/blog/summary-eu-general-data-protection-regulation
And what would an author's site be if it didn't have use of MailChimp? 
Here is a link provided by MailChimp >
New GDRP Tools From MailChimp
And finally, a recommended site for small business owners (and, ahem, authors) about information security is the Electronic Frontier Foundation. 
So without further ado,
Dear Chanticleerians,
As you are probably aware, the General Data Protection Regulation (GDPR), which comes into effect on the 25th of May, will soon have a major impact on European privacy law.
We have now updated our online Terms & Conditions and Cookies & Privacy policies that align with our commitment to the GDPR.
You can find our updated documents in the links below, which may also be found on the homepage of the Chanticleer Reviews website:
These updates will come into effect immediately for all existing and new customers. For those of you who have not heard of GDPR, please do not worry, the key message you can take from this email is that the changes we have made are all positive as they offer increased protection to your personal data. The changes will not prevent you from entering the book awards, obtaining manuscript overviews and editorial services, or purchasing shiny new stickers from us!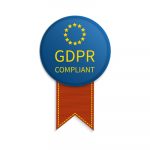 If you are a subscriber to the Chanticleer Reviews e-Newsletters and you would like to opt out of emails you can do this by clicking UnSubscribe or Change your preferences.  Just remember that if we can't email you we won't be able to send you our informative tips to help you achieve your publishing goals or the latest book reviews or OnWord videoblogs or discounts…
We also want to take this opportunity to remind you that your data is kept securely and that you can unsubscribe from our emails at any time.
Many thanks,
Team Chanticleer
We do hope that this blog post, with its handy links, has been helpful and informative. Afterall, protection of data is a good thing to have!*
*As usual, we are not attorneys nor do we pretend to be attorneys or specialists in this area. Please seek professional counsel and advice.