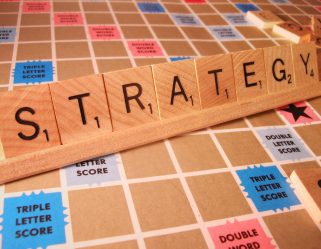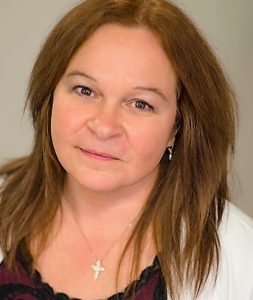 Author Susan Faw is the perfect example of what I mean by #SeriousAuthor. She not only writes amazing YA Fantasy, she also approaches her writing as an occupation.
She's serious. She plans. She kills it. Every time.
Please read, respond, and share this 10 Questions Interview with author, Susan Faw.
Chanticleer: Tell us a little about yourself: How did you start writing?
Faw: Back in 2014, the company that I had been working for since 1994 announced that it was merging with another company from the U.S.  I knew that it was the death knell for my position within the company and that it wouldn't be a matter of 'if' but 'when.'  I grabbed a bottle of wine, went out to my deck, cried for a couple of hours while I polished it off, then went inside and sat down at my computer and started to write Seer of Souls. My prediction came true on May 1st of 2017 when I was let go due to a "work slowdown."  It was a nice way of saying I was over 50 and no longer wanted within the organization.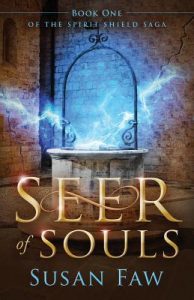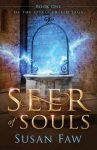 Chanticleer: That's fascinating. I often wonder about how stress has the power to alter our perception of the world around us – even how we define ourselves. And sometimes what it draws out of us in that altered state. When did you realize that you were an author?
Faw: I think it started to feel real when Seer of Souls was picked up by Booktrope (now defunct). They gave me my start and dragged this new author through the process of taking a raw manuscript to finished, published product. Unfortunately, they closed their doors three months after my first book went live, and so I had to start all over again, learning the Indie way of doing things.
Chanitcleer: Seer of Souls did well in our 2016 Dante Rossetti Awards. Talk about genre. What genre best describes your work?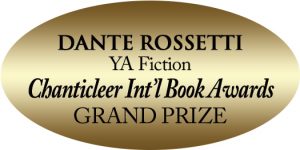 Faw: I am a fantasy author, first and foremost. I cut my teeth on the great fantasy authors of the century and have always loved to be transported to unique worlds.  I think the subgenre of dystopian fiction, which I see to be a hybrid of science fiction and fantasy, was birthed due to this need to know the answers to what if the worst case scenario happens.
Chanticleer: What led you to write in this genre?
Faw: I adore it. Despite what most people think, fantasy is about people, more so than even the romance genre. Fantasy explores the human condition through a portal of strange new worlds and if well written, challenges our beliefs about structures or 'norms' that we must accept in modern society. It allows us to talk about taboo subjects in a safe environment, because of it is "just fantasy." I read a lot of fantasy and science fiction. When you immerse yourself in a genre, you learn the tropes, the norms, what works within the genre and what has been already done. By reading you absorb a culture that you can then build on. I couldn't write romance. I don't understand the genre.
Chanticleer: Good insights. Are you a rule-follower or do you like to make up your own rules?
Faw: I follow the rules for the most part, but I find that when I try to be formulaic about the rules, it shuts down my creativity. I become bored with the project, so a certain level of spontaneity is important for me.
Chanticleer: Yeah, sometimes the best way to silence the muse is to unleash the editor in the middle of the creative process. Something, I'm sure, we all do from time to time. How do you come up with your ideas for a story?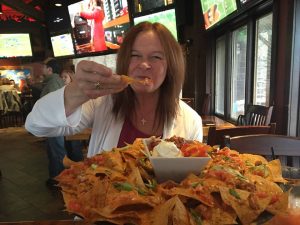 Faw: I like to do a day or two of random reading online. I check out the weird and the wonderful posts that litter the Internet and start taking notes of strange occurrences or weird events. Ghost stories or reports are a great source of inspiration. Paranormal activity can lead to all kinds of magical concepts.
Chanticleer: Those nachos look good… How structured are you in your writing work? How do you approach your writing day?
Faw: Now that is a work in progress. I recently moved and am still settling into my writing routine here. In the past I would write whenever I could squeeze the time in, but now that I am writing full time I have found my discipline to have weakened. Ideally, I like to treat my writing day like a work day, work 8-5 at my computer. I find that keeping a routine is the most productive. Beyond that, I like to write in the mornings and do the business side of things in the afternoon, such as marketing or production activities.
Chanticleer: I believe you will settle into your routine in no time. Can you give us a few of your favorite authors and describe how they influence your work?
Faw: JK Rowling, Robert Jordan, Erika Johnannsen, Terry Goodkind, Brent Weeks – all are fantasy authors and I love rereading their works because of the depth of their writing. The world building is amazing and the character development is so real, you would swear their characters breathed.
Chanticleer: I love authors who can create worlds and characters like that. Do you use craft and/or business books? Which ones have helped you the most? 
Faw: When it comes to editing, I put every book I write through this preliminary edit, to sift it for the chaff – The Word-Loss Diet by Rayne Hall. It is a small book stuffed with the most common, juvenile writing mistakes. I also reference The First Five Pages by Noah Lukeman and Writing The Breakout Novel by Donald Maass. I need to give a shout out to indie author Chris Fox and his advice in Six-Figure Author – Using Data to Sell Books and Write To Market – Deliver A Book That Sells. That last book is not what you think but involves understanding your audience and discovering subjects within your niche that will resonate with your audience, within your genre.
Chanticleer: That's an awesome list. Thanks! Give us your best marketing tips, what's worked to sell more books, gain notoriety, and expand your literary footprint.
Faw: Marketing is every author's Achilles heel. Whether you publish the traditional route or are self -published author, like me, we all need to market. The reasons for this are varied, but in the end, it all boils down to the same two facts:
No one will take as much interest in your career as you will.
You are your own best advocate.
Over the last three to four years, I have worked hard to learn the best practices when it comes to advancing and expanding your author footprint. No one answer works for everyone but there are some essentials that you must have in place.
Firstly, you MUST have a kick-ass(ets) cover. Everyone judges by appearance, if they have eyes to see. A poor cover is a stumbling block. When someone is browsing for a book to buy, your cover needs to stop them dead. It should compel them to read your blurb, to check out the 'look inside'.  If you cover cannot grab their eyes, then you book will not grab their wallet. Spend the money on this, if you are an indie. If you are a traditional author, make this a serious discussion with your publisher.

Secondly, take the time to LEARN about Facebook ads, and Amazon (AMS) ads and how they work. As a traditional author, you might not be able to run Amazon ads, but you certainly can with Facebook ads. A small, effective and can make a huge difference in daily sales.

Thirdly, work hard to build a mailing list dedicated to your author brand. There is no better way to market than to a dedicated list of fans waiting to snap up every book you write. There are ways to introduce your work to new people, usually in the form of some sort of giveaway. It can be a short story related to your series or some deleted chapters, or original sketches/artwork that you have drawn. Work on building that audience who is hungry for your next book. The other reason why this is important is that it is a marketing activity that is totally within your control. Regardless of what happens with other advertising platforms, your list is yours. That direct contact with your customer is essential. An excellent coach for in this area is Bryan Cohen of the "Sell More Books Show" podcast.

Lastly, take the time to get to know other authors in the book industry. The collective wisdom of these smart people can help you avoid some costly mistakes and alert you to new possibilities as they crop up.  Whether traditional or indie, be humble enough to learn from others who may be farther along the path than you, or doing something smart.
Chanticleer: Susan, thank you for spending time with us today. You are a powerful and positive force in the universe and we absolutely adore you! 
Susan's second novel, Soul Sanctuary, took home the 1st Place in the 2017 Dante Rossetti Awards! Check out her website and her other books, social media accounts. As you can see, she's got it going on!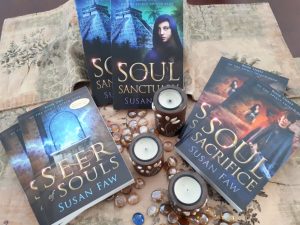 Facebook  Twitter  Amazon   Website
If you enjoyed 10 Questions with Susan Faw, please comment and share. Sharing is caring, baby!