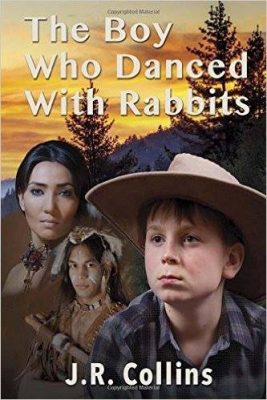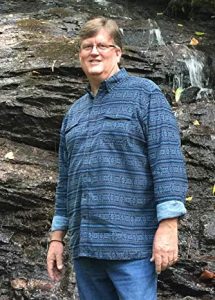 I first met Joe Collins at CAC18 this last April. He's a tall, quiet man who carries himself with a certain nuance, a particular look in his eyes that lets a person know he's looking for fun. He writes from the heart and although he won 1st Place in the Goethe Awards for 2017, his book could have done just as well in the Laramie Awards.
I am honored that Joe took the time to participate in our 10 Questions Interview Series. He has a lot to say and I hope you enjoy this piece as much as I do.
Let me introduce you to J.R. (Joe) Collins: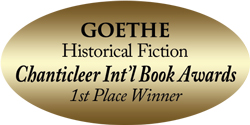 Chanticleer: Tell us a little about yourself: How did you start writing?
Collins: I was raised in the Southern Appalachian town of Blairsville, GA. Our whole county had a population of around eight thousand at the time of my birth, 1962. I spent my growing up years helping my father farm beef cattle and attending the local school for my education. I went to church as a kid. Learned a deep respect for a love that would sacrifice itself for me. I believe I was considered normal by the local folks. You knew everybody in my confined, little world, and their business, too, whether you wanted to know it or not. News traveled fast because of how the telephone worked. Most all the homes were on a "party line," if you had a telephone at all. You knew folks' business because you could listen in on your neighbor's phone conversations over that "party line." The older generation was judgmental to a point. That mattered to families. You didn't want folks thinking bad of you or yours.
My trail after high school began by following the same path many of the kids from my area walked. College, job, then family. I couldn't stay on that trail long, though. I discovered competitive golf after a couple years in college and turned pro after obtaining an Associate degree. Spent many years beatin' that little ball trying to catch a break while working at different golf courses here, there, and yonder. I loved it. Did okay for a small-town, mountain-born boy. I got no regrets. Won a few good tournaments. Maybe I should've been a caddie?
Met my wife at the ripe old age of thirty-five. We have two kids, Alex and Emma, they're twins. Fortunately, we all get along for the most part with little tension outside of normal weekly stress. We like the outdoors but have regrettably had little time over the years to enjoy vacationing there because of work and the crash of the economy. I do regret that.
I started writing because I wanted to tell a story. A story of my heritage to some degree. A story to enlighten those who read it about a frontier that came and went with little recognition outside a state of confusion about the grave mis-justice done to the native Cherokee. I won't claim all that is in (or will be in) my books as actual, but I can guarantee you they are based on fact in my imagination. I love that about writing. I've always enjoyed a good "yarn" be it a ghost story that will haunt my nights, a mystery that challenges my intuition or an adventure that will take me to someplace I may never see. Introduce me to people I would never meet otherwise. It is a true blessing when I learn someone has enjoyed my work. Somebody give me a hug!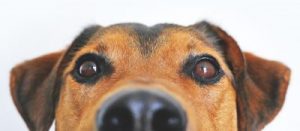 Chanticleer: We do love you, Joe! When did you realize you that you were an author?
Collins: That's an easy one. It's when I heard my name called out for First in Category at the Chanticleer Awards Gala. I for sure knew I belonged behind the scenes writing when I broke protocol and absent-mindedly went for the ribbon Kiffer was holding without shaking Gregory's hand first. "What a stupid I am" — I feel terrible about that. I hope he understood. Accepting that ribbon was extra special to me. That's the moment I knew I could actually think of myself as a writer. Thank you guys soooo much!
Chanticleer: Those of us who have won awards know what it's like to be in that is-this-really-happening? moment. I'm sure Gregory Erich Phillips knows exactly what that's like! What genre best describes your work?
Collins: Historical Fiction for sure. I love learning about history that is based in the lives of those who actually lived it. I respect heritage, so I enjoy creating stories combining the two. Those aspects wound together give me great pleasure when I write. My publisher told me early on in the publishing of my first book, "Write from your heart when you write, Joe. Don't force it if it doesn't fit." I follow that. I want my reader to enjoy their trip back in time to a place they will never see outside of my book, and to be comfortable with the journey. I want them to experience the surroundings of each scene like they are actually standing there watching in person. To taste the smells, feel the air, hear the sounds and to comprehend the emotion I want them to feel. I love taking them back as they read. I've heard it said that history repeats itself. I believe history stays with us if we as authors write it, understand it, feel it; then our readers can believe and be transported. I want folks to escape to a world I completely understand. All they need do is be willing to go inside my mind for a while. It's not such a bad place, really.
Chanticleer: That's wonderful, Joe. Can you tell us a little more about it?
Collins: I grew up in a part of the Southern Appalachian that holds a rich history of ancestral heritage for those who were founded there. I basically grew up an only child as my siblings are much older than me. Being the only child on a big cattle farm surrounded by mountains and forest is heaven for a boy of my put together. My imagination had unlimited boundaries. I hunted constant when game was in season. I fished when hunting wasn't allowed or whenever I got a hankerin' for some fresh, juicy cold-water trout. One stream I would fish regular produced a lot of Brown Trout, another produced more Rainbow Trout. Just depended on which flavor I had a taste for as to where I'd go try and catch fish. Those days are gone. The fish have lost their flavor. The creeks and rivers now polluted with housing and folks. What a shame.
We got little in the way of television reception where I lived growing up, so entertainment had to be something other than watching TV. On some evenings after we'd worked hard on the farm all day, Dad would take Momma and me and we'd go visit the old-timers at their original family homes where they were born, then raised their own kids, and still lived in then. Some were family, others not so much. I loved goin' with my dad and doing that. Sittin' out on the porch rocking in a chair made right there in the work shed of whatever elder we were visiting. I'd rock and listen to their tales while they smoked or chewed tobacco. Spitting dark, brown burley tobacco juice out between their fingers while thinking on thoughts about the tale they were spinning. You had to watch where they spit that stuff because it would splatter in all directions when it landed. Get all over your feet and ankles if you were in too close. I heard stories from the days of old that sank into my soul. Are they in my book? Some, maybe. Remnants, mostly. The ideas? – for sure.
Of course, where I grew up was rich in Indian ancestral heritage as well. As a kid, I hunted the plowed bottoms up and down the river Notla whenever I got the chance hoping to find Indian made artifacts. After a good rain was the best time. We found some unbelievable things, too. Seriously, you wouldn't believe a body could make such as we found on occasion from just the natural resources right where whatever it was you found was laying. I could live like settlers did back in those days. I can relate. I guess that's why I like historical fiction so much. It takes me back to a time in my life where I had no worries. We all need a little of that from time-to-time. I miss it. #GroupHug.
Chanticleer: Do you find yourself following the rules or do you like to make up your own rules?
Collins: I don't like rules. I trust myself and my judgment more than I do most folks who make the rules. Politicians and government folk are prime examples of rule makers who care little for the common folk — ask the Native American. Being a person of faith, and knowing what lies ahead, I get confused as to why we have locks? Or why we hire our own to protect us from ourselves? I prefer a time when folks looked after them and theirs. In writing, I follow that same train of thought. Conversation can be lawless!
Chanticleer: You're giving us a lot to think on, Joe. Thank you! How do you take all of these memories, all of these stories, and come up with a full-length novel?
Collins: If I can live it in my mind, I can make it into a story. I try to pull everyday occurrences and mix those with any corresponding relative history that I know about. That concoction has to settle in my center for me to know it's something I can focus on. But, the difficulty comes when I try to pinpoint the objective of why I want to write about that particular subject. It has to satisfy my soul. If it ain't there, it ain't to write. But, God.
Chanticleer: How structured are you in your writing work?
 Collins: Aghhhhhhhhhh! Hahahahahahaha! STRUCTURED? Don't even know what that means. I write when I can feel the words going on to the paper (screen). I need to work on this area of my "authorshipness" profile. Hahahaha! I love you guys! I know y'all are structured. I saw it first hand in Bellingham back in April.
Chanticleer: [Don't you just love this guy? #GroupHug] How do you approach your writing day?
Collins: That all depends on where I am in the writing process of the particular thing that I am writing. For a novel, I can spend a lot of time with story content and character development or I can work on the comfort of the read if I'm well enough along. The priority status of either of those two aspects will designate the attempts I will make for any particular day. Stories have to flow to achieve [the desired] effect. A story written poorly does not catch the imagination of the reader even though the topic is of interest. I prioritize where I believe a reader would want to be in the progression of what is taking place at a certain point in the story. Then, of course, you sit down to write and it all comes crashing down. No reason just crashes. Your mind shuts off. That's when you reach for something other than your pencil (laptop) . . .  like bourbon. No more writing that day. Sometimes intention to write and creative juices are way too far apart for my simple mind. I try to plan and prioritize, but it doesn't always go the way I want. On those kinds of days, we all need a hug.
Chanticleer: [#Group Hug] What are you working on now? What can we look forward to seeing next from you?
Collins: Right now, I'm finishing the final book in the trilogy I call, "Home from Choestoe", that I've been working on for the last few years. Originally, I'd planned on four books but I'm ready to move on. I want to start something else. Being raised in the Southern Appalachian Mountains offers many different opportunities to write about interesting topics. I haven't fully decided on what my fourth book will be about as of yet, but it will come to me before long. I have some ideas, but nothing has settled with me that would spur me on to write a novel.
Chanticleer: What is the most important thing a reader can do for an author?
Collins: Enjoy what we write, then tell others so they can hopefully enjoy it as well. Give us reviews that we can share. Selling books is important, sure, but most all good stories have an underlying point of concern. If a reader finds that and is moved by it, then that is all we can hope for as authors. That, to me, is the most important consideration for what we do. Is the reader touched by what we write? Do they feel, then understand what we are saying? Let's hope they get it because that's why we do what we do. It sure ain't for the money.
Love you guys! Take care, and God Bless . . . Joe
---
We certainly love you back, Joe! Thank you for spending some time with us today.
If you liked this interview with author J.R. Collins, please leave a comment below. We love being connected to our amazing author community, don't you?
Connect with Joe on his website at: http://jrcollinsauthor.com/
Or, on Facebook, at: https://www.facebook.com/Jrcollinsauthor/