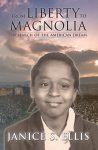 Publisher: Christian Faith Publishing, Inc.; First edition (2018)
Buy the book now at:

Amazon
Author's Website
From Liberty to Magnolia: In Search of the American Dream, a timely and important book, won GRAND PRIZE in the 2018 CIBAs in the JOURNEY division for Memoir.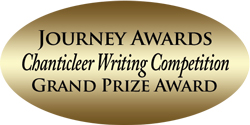 As a black woman on a cotton farm in Mississippi in the 1960s, Janice Ellis could have resigned herself to a life full of status quo: never speaking up for herself, never speaking out against injustice or racism. Instead, she never let unsettling times define her or hold her back, even as a witness to some of the ugliest racial violence this country has seen. In her candid and thought-provoking memoir, From Liberty to Magnolia: In Search of the American Dream, Ellis vividly depicts her life in the South during the height of the Civil Rights and Women's Rights movements.
Through fluid and skillful writing, Ellis recounts the battles she encountered due to her skin color or due to her gender: an abusive husband, discouragement to further her education, sexual and racial discrimination in the workplace, a lack of support from friends and family when she runs for election. Despite these mounting obstacles, she goes on to earn her Ph.D., lands leadership roles and furthers her career, and even runs for mayor in a major US city. Her faith in God and her unwavering belief that the American Dream should be accessible and attainable to everyone are what lead her.
The story is hopeful and inspirational, yet there are painful passages for both writer to recount and reader to absorb. One such incident occurs on a Saturday afternoon in Mississippi when two little white boys spit at her parents as they exited a store. Most hurtful about the event for Ellis was seeing her parents flee to their car for safety; for blacks lived in fear as racial violence was targeted and prevalent during the 60s. Of course, there was the added fear of being female. While she lived fully aware of the color of her skin, she often wondered which came first: her race or her gender.
Ellis is fascinated with the writings of both CBS Newsman Eric Sevareid and political commentator Walter Lippmann, and in Chapter 6, she dives in deep explaining the theories of Lippmann in particular. But she also shares the pivotal moment in her career, and in her life, when she meets Sevareid at his home for an interview. Ellis has gone on to become a political and social commentator and is a prolific columnist to this day, writing about race and gender. Her premise is that race is a modern construct and that we all belong to the human race.
Interestingly, the title of the book comes from the names of two surrounding towns where she grew up. Liberty and Magnolia are stand-in metaphors for freedom and the American Dream, something that seems unattainable to a portion of the American population.
Despite her struggles, she believes the country has come a long way in racial and gender relations. Her overarching message is to stay true to oneself and continue to follow your heart, no matter how unpopular or uncomfortable your choices.
Anyone facing adversity will be moved by this tenacious woman's account, which serves as a historical record amid one of the most tumultuous yet empowering eras in American history. Complete with a discussion guide in the Appendix, the book can serve as a text for a college course or a community book club exploring themes of race and gender.
Certainly, From Liberty to Magnolia: In Search of the American Dream is a timely and important book. Highly recommended.