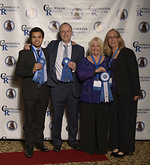 The CHAUCER   Book Awards recognize emerging new talent and outstanding works in the genre of  pre-1750s Historical Fiction. The CHAUCER Book Awards is a genre division of Chanticleer International Book Awards and Novel Competitions ( The #CIBAs).
These titles have moved forward in the judging rounds to the 2018 CHAUCER Book Awards SHORT LIST. These entries are now in competition for the limited 2018 CHAUCER  Semi-Finalists from which the First Place Category Positions will be chosen. The CHAUCER Book Awards Semi-Finalists and First Place Positions along with the CHAUCER Grand Prize Award Winner will be announced at the Awards Gala on Saturday, April 27th, 2019. 
Chanticleer Book Reviews is seeking for the best books featuring Pre-1750s Historical Fiction, including pre-history, ancient history, Classical, world history (non-western culture), Dark Ages and Medieval Europe, Renaissance, Elizabethan, Tudor, 1600s, we will put them to the test and choose the best among them. (Looking for Goethe Post 1750 contest or Laramie Western/Pioneer/Civil War contest?)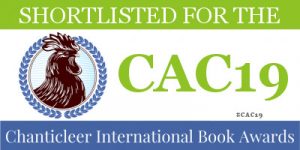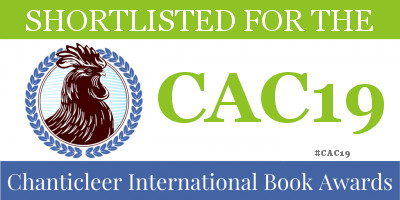 These titles are in the running for the next round – the SEMI-Finalist positions for the 2018  CHAUCER  Book Awards novel competition for pre-1750s Historical Fiction. Good Luck to All!
Nicole Evelina – Mistress of Legend (Guinevere's Tale Book 3)
Prue Batten – Michael – Book 3 of the Triptych Chronicle
Edward Rickford – The Serpent and the Eagle
Brett Savill – Medici Justice
Gregory Hansen – Pelsaert's Nightmare
P.K. Adams – The Greenest Branch, a Novel of Germany's First Female Physician
Amy Wolf – A Woman of the Road
Eileen Stephenson – Imperial Passions – The Porta Aurea
Charlene Newcomb – Swords of the King
Anna Belfrage – The Cold Light of Dawn
Anna Belfrage – Under the Approaching Dark
Kate Murdoch – Stone Circle
Jehan d'Elleby – Lanz & Gwenhevre: Love Against the Tide
Congratulations to these authors for their works moving up to the Short List from the slush pile.  These novels will now compete for the (Semi-Finalists) Positions!
The CHAUCER  Short Listers will compete for the SemiFinalists positions that will compete for the CHAUCER First-In-Category Positions.  First Place Category Award winners will automatically be entered into the CHAUCER GRAND PRIZE AWARD competition.  The CBR Grand Prize Genre Winners will compete for the CIBA Overall Grand Prize for Best Book and its $1,000 purse.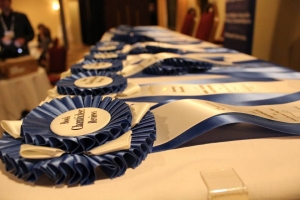 Good Luck to each of you as your work competes in the 2018 CHAUCER International Book Awards. 
The Chaucer  Grand Prize Winner and the Five First Place Category Position award winners will be announced at the April 27th, 2019 Chanticleer Book Awards Annual Awards Gala, which takes place at the Chanticleer Authors Conference that will be held in Bellingham, Wash. 
We are now accepting submissions into the 2019 CHAUCER Book Awards writing competition. The deadline for submissions into the 2019 CHAUCER  Book Awards is June 30th, 2019. Please click here for more information. 
As always, please do not hesitate to contact us with any questions, concerns, or suggestions at Info@ChantiReviews.com.