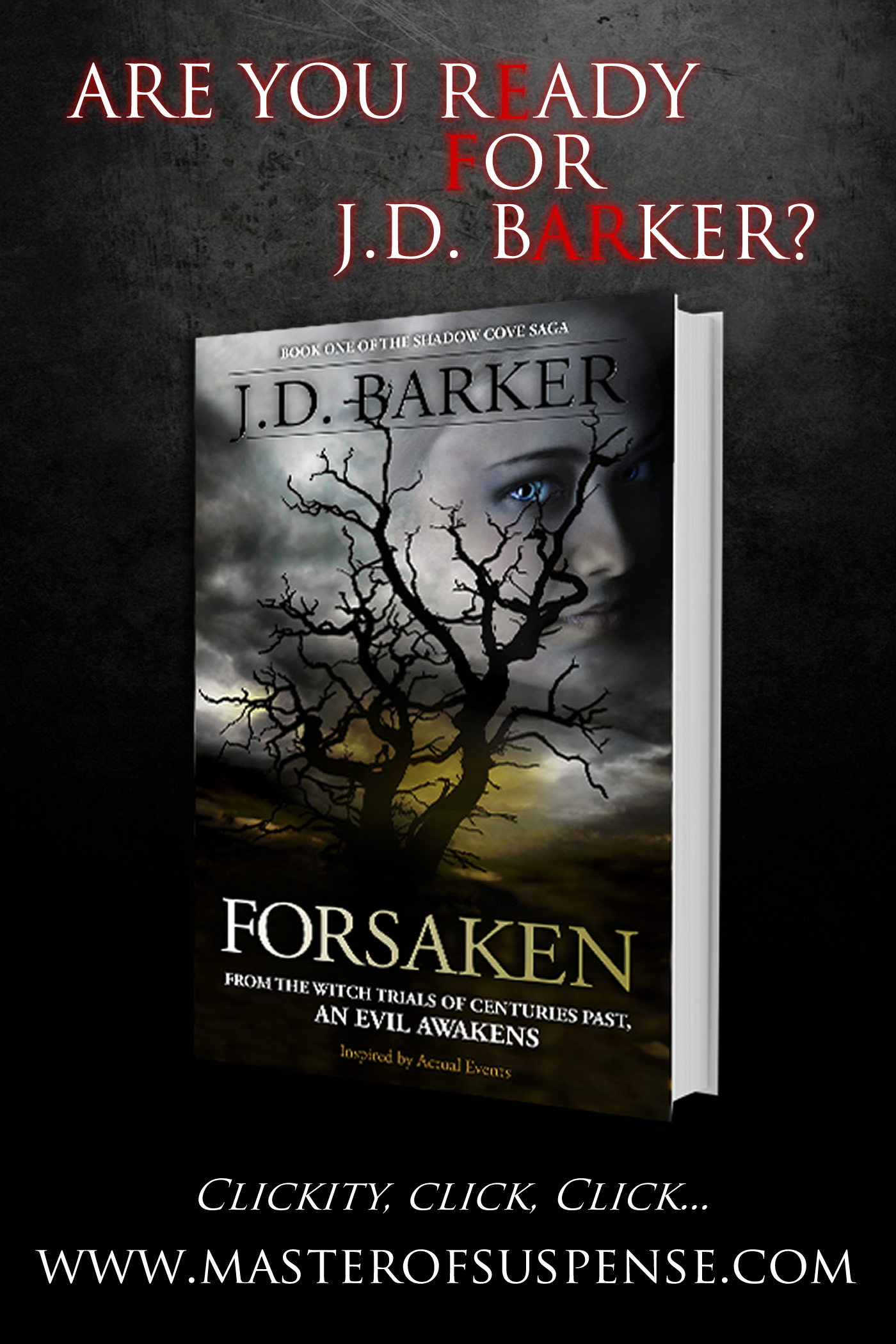 Welcome to STORYTELLERS and STORY MAKERS!
The 2019 Chanticleer Authors Conference
This year J.D. BARKER, MASTER of SUSPENSE,  is coming to CAC19 as a keynote speaker and workshop presenter. We are THRILLED! 
J.D. Barker successfully published his debut novel as an indie and sold enough copies to land on the radar of the traditional publishers in a BIG way including seven-figure advances, two feature films, and a television program.
J.D. Barker: 
International Bestselling Author whose works incorporate elements of horror, crime, mystery, science fiction, and the supernatural…
J.D. Barker is the internationally best-selling author of THE FOURTH MONKEY and FORSAKEN. As a finalist for the Bram Stoker Award and winner of the New Apple Medalist Award, his work has been compared to Stephen King, Dean Koontz, and Thomas Harris.
His third novel, THE FIFTH TO DIE, released in June 2018.
He has been asked by the Stoker family to co-author the forthcoming prequel to DRACULA due out in fall 2018. His novels have been translated into numerous languages and optioned for both film and television.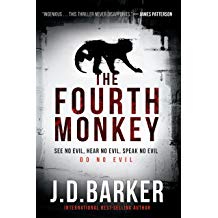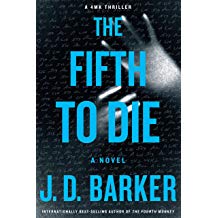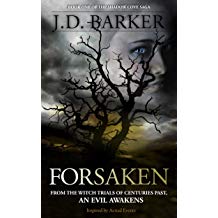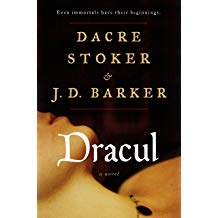 We first met JD in New York at the Writers Digest Conference this past August. Clearly thrilled to hear about Dracul, we were also quite impressed with Mr. Barker himself. He struck us as professional (serious), engaging (doesn't take himself too seriously), and approachable (willing to share what he knows about writing with those who are working hard on their own craft).
In other words, JD Barker is a #SeriousAuthor who, when asked to join us at CAC19, not only did he graciously accept, but said to count him info all 3 days!  April cannot come soon enough for us because we cannot wait for you to meet him.
Below are a few samples of J.D. sessions for #SeriousAuthors.
MAKING THE LEAP FROM INDIE TO TRADITIONAL PUBLISHING 
J.D. Barker successfully published his debut as an indie and sold enough copies to land on the radar of the traditional publishers in a BIG way including seven-figure advances, two feature films, and a television program.
He'll open his toolbox and explain exactly what he did to make it happen.  His sessions are not to be missed by any aspiring author or seasoned veteran trying to find their place in today's publishing world.
CROSSING GENRE and WHY YOU SHOULD DO IT! 
From the moment you send out your first query letter, your work will be labeled by agents, publishers, and booksellers. Instead of resisting the urge to be labeled, J.D. will teach you why you should consider labels a way to make your books, and your author platform, more marketable.
Learn how to avoid the genre box and tell the story you want to tell to the largest possible group with the help of J.D. Barker who has successfully crossed over from horror, to paranormal, to thriller, and back again.
DID WE TELL YOU HOW EXCITED WE ARE THAT JD BARKER IS KEYNOTING at CAC!
You'll want to check out his website, but here is a little bit from his bio:
While in college, one of his writing assignment found its way into the hands of Paul Gallotta of Circus Magazine. Gallotta reached out to Barker and asked him to join the staff of 25th Parallel Magazine where he worked alongside the man who would later become Marilyn Manson.  Assignments dropped him into the center of pop culture and by 1991 Barker branched out, interviewing celebrities for the likes of Seventeen, TeenBeat, and other national and local publications.

In 1992, Barker syndicated a small newspaper column called Revealed which centered around the investigation of haunted places and supernatural occurrences. While he often cites these early endeavors as a crash course in tightening prose, his heart remained with fiction. He began work as a book doctor and ghostwriter shortly thereafter, helping others fine-tune their writing for publication. Barker has said this experience proved invaluable, teaching him what works and what doesn't in today's popular fiction. He would continue in this profession until 2012 when he wrote a novel of his own, titled Forsaken.

Stephen King read portions of Forsaken prior to publication and granted Barker permission to utilize the character of Leland Gaunt of King's Needful Things in the novel. Indie-published in late 2014, the book went on to hit several major milestones – #2 on Audible (Harper Lee with Go Set a Watchman held #1), #44 on Amazon U.S., #2 on Amazon Canada, and #22 on Amazon UK. Forsaken was also nominated for a Bram Stoker Award (Best Debut Novel) and won a handful of others including a New Apple Medalist Award.

After reading Forsaken, Bram Stoker's family reached out to Barker and asked him to co-author a prequel to Dracula utilizing Bram's original notes and journals, much of which has never been made public. The novel, titled Dracul, sold at auction to G.P. Putnam & Sons, with film rights going to Paramount. Andy Muschietti (IT, Mama) is attached to direct.

Barker's initial indie success drew the attention of traditional agents and publishers and in early 2016 his debut thriller, The Fourth Monkey, sold in a series of pre-empts and auctions worldwide with Houghton Mifflin Harcourt set to publish in the U.S. and HarperCollins in the UK. The book has also sold for both film and television.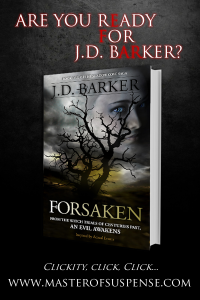 Save the dates – April 26-26, 2019 – for 3 days that will change your life. #CAC19 #SeriousAuthors
 [Editor's Note of Interest: Brian Hugh Warner (born January 5, 1969), stage name was formed by combining and juxtaposing the names of two American pop cultural icons of the 1960s: actress Marilyn Monroe and criminal Charles Manson… Commentators have referred to the band's lead singer as being one of the most iconic and controversial figures in heavy metal music, with some going so far as to call him a "pop culture icon." Paste magazine said there were "few artists in the 90s as shocking as Marilyn Manson, the most famous of the shock-rockers." – Wikipedia citing]