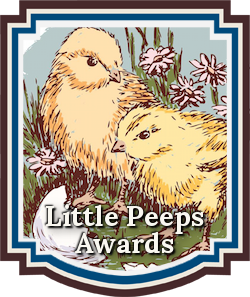 The Little Peeps  Book Awards recognize emerging new talent and outstanding works of Early Readers. The Little Peeps Book Awards is a division of the Chanticleer Reviews International Book Awards – the CIBAs.
Chanticleer Book Reviews is looking for the best books featuring stories of all shapes and sizes written to an audience for Early Readers. Storybooks, Beginning Chapter Books, Picture Books, Activity Books & Educational Books we will put them to the test and choose the best Children's Books among them.
Congratulations to the following titles that made the 2018 Little Peeps Book Awards Shortlist. They are now competing for the SEMI-FINALISTS  Positions.  The Semi-Finalists will compete for the limited First Place Category Positions.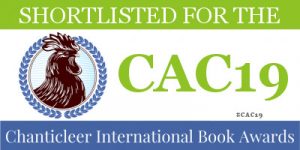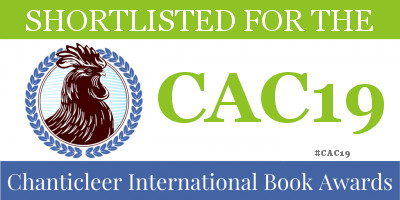 Good Luck to All as Your Works Compete for the Semi-Finalists Positions!
Carolyn Watkins – The Knock...a collection of childhood memories
Pamela Tomlin – My Truly Most Favorite Fluffy Friend
Ashley Davidson-Fisher – La Petite Josette en Provence Going To Les Baux-de-Provence (Voyage aux Baux-de-Provence)
A. & C. Kruspe – I'm Car 55, But I Want to Be Number 1
Leea Baltes – Goodnight Wishes!
Lisa Rinaca – Kelsey's Summer Kitchen
Sylva Fae – Yoga Fox
Sylva Fae – Mindful Monsters
Carolyn Leeper – My Stars! 
Lauren Mosback – Braving the Bully
Eva Newermann – The Universe: A Work of Art
Denise Ditto – The Tooth Collector Fairies: Home from Decay Valley
Cathy Venette – Silent Simon
Stephanie Warner – Mopsey and the Diverse Dog Show
Leah Venegas – Wobbles
Stacy Einfalt – Go Team!
Stacy Einfalt – Logan & The Lonesome Moose
Theresa A. O'Kane – Dragonfly Surprise
Peggy Sullivan – Tevye the Magical Theater Cat
Sheree K. Nielsen & Pat Wahler – Midnight The One-Eyed Cat
Lauren Mosback – My Sister's Super Skills
Veronica Ruth Fischer – Oscar's Christmas Wish
Ellie Smith – Tex the Explorer: Journey to Mars
The 2018 Little Peeps  Shortlisters will compete for the Semi-finalists positions.   First-In-Category Positions will be selected from the Semi-Finalists.  First Place Category Award winners will automatically be entered into the Little Peeps  GRAND PRIZE AWARD competition.  The CBR Grand Prize Genre Winners will compete for the CBR Overall Grand Prize for Best Book.
All Semi-Finalists will receive high visibility along with special badges to wear during the Chanticleer Authors Conference and Awards Gala.
As always, please do not hesitate to contact us with any questions, concerns, or suggestions at Info@ChantiReviews.com. 
The Little Peeps Grand Prize Winner and the  First Place Category Position award winners along with all Short Listers in attendance will be announced at the April 27th, 2019 Chanticleer Book Awards Annual Awards Gala, which takes place at the Chanticleer Authors Conference that will be held in Bellingham, Wash. 
To compete in the 2019 Little Peeps Book Awards or for more information, please click here.
Chanticleer Book Reviews & Media, L.L.C. retains the right to not declare "default winners." Winning works are decided upon merit only. Please visit our Contest Details page for more information about our writing contest guidelines.
CBR's rigorous writing competition standards are why literary agencies seek out our winning manuscripts and self-published novels. Our high standards are also why our reviews are trusted among booksellers and book distributors.
Please do not hesitate to contact Info@ChantiReviews.com with any questions, concerns, or suggestions about CBR writing competitions. Your input and suggestions are important to us.
Thank you for your interest in Chanticleer Book Reviews International Book Awards –the CIBAs.