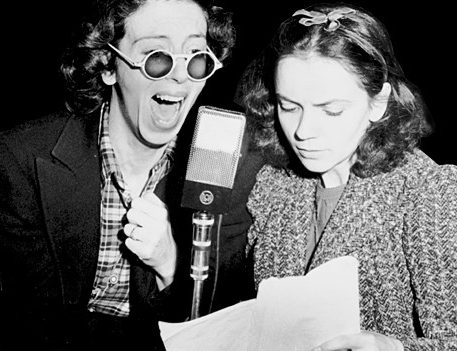 Creating Audiobooks has never been simpler than with the Hindenburg Audiobook Creator.
Creating audiobooks in DAISY 2.02 and NLS DTB.

Also, export standard Audio Book and EPUB 3 formats.

Record from your home. Create. Record. Edit and Export your Audio Books.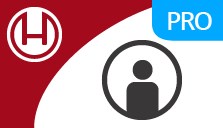 Podcasting has never been easier than with the Hindenburg Journalist PRO – a multitrack audio editor designed for audio producers who are on the go.
You can record, edit, and share your story from anywhere. 

This 

cross-platform (window or Apple and exchange sessions from one platform to the other!) 

 audio editor requires no external hardware or state-of-the-art computer. 
Hindenburg Systems is giving all those who register for the 2019 Chanticleer Authors Conference a FREE 3-month trial of either product.
Hindenburg Systems is a Danish software company specializing in intuitive, portable audio production solutions for storytellers.

BUT WAIT — there's more! Keep reading and scrolling down this page for how to get your free 6 – month subscriptions of these two ground-breaking products. 
Chris Mottes has produced uncountable radio & TV productions, primarily documentaries,  including the Danish Broadcasting Corporation and Swedish Radio. Before joining Hindenburg Systems in 2010 as CEO, he has successfully founded several media companies along with independent production companies.
Chris Mottes will present and teach two-hour workshops on both of these products exclusively at CAC19!  
Audiobook Creation Workshop – each attendee will receive a 6-month license to Audiobook Creator (HABC) upon completion of Chris' workshop. 
Journalist Pro Workshop – each attendee will receive a 6-month license to Journalist Pro for Podcasters upon completion of Chris' workshop.
Creating Audiobooks and Podcasts have never been simpler.
Hindenburg Systems' mission is to tear down the technical divide between storytellers and their audience

 by providing intuitive products to the storytelling community.

They provide innovative technological features that allow audio raconteurs to focus on telling great stories, while our software ensures broadcast quality results.

Hindenburg products are developed in close collaboration with professional and amateur users to ensure that our tools provide real solutions – today and in the digital future.
Hindenburg's innovative technological features that allow audio raconteurs to focus on telling a great story, while their software ensures portable broadcast quality results.
Who uses the Hindenburg Systems for Audiobooks and Broadcasts?
To name a few:
Radio Broadcasters
Danish Broadcasting Corporation – 

Denmark 's oldest and largest electronic media enterprise

Nordjuske Holding – Media & Communications Group – founded 1767
24syv – 

daily and weekly culture, science, and debate programs

Radio Canada – CBC
WNYC – 93.9 FM and AM 820 New York's flagship public radio stations (NPR, BBC, PRI, APM, & local programming)
KCBX – Central Coast Calif.
KSFR – Santa Fe, New Mexico
and many more…
Universities
Duke University
Stanford University
Berkeley-University of California
Penn State
Santa Fe University
U MASS Boston
The University of Wollongong – Australia
University of Copenhagen
Danish School of Journalism
Roskilde University – Denmark
Syddansk University – Denmark
University of Iceland
Ilismaturasarfic University – Greenland
Umea University – Sweden
London School of Economics
EMB – Univerisity Berlin
IFP The French Press Institute (Journalism)
Sorbonne Nouvelle – Paris
Plus many more organizations including sponsoring  these media initiatives:

Children's Radio Foundation – more than 50 radio projects across five African countries
Radio Camp NYC for middle-grade and high school students.
Indigenous Media Foundation – Nepal
Gambia Press Union – Gambia, West Africa
---
Why did Chris and company choose the name Hindenburg for their ground-breaking software?
This is the one question that they are almost always asked. And here is their answer:
In 1937, Chicago reporter Herbert Morrison witnessed The Hindenburg Disaster. The German passenger airship, the LZ 129 Hindenburg, caught fire and crashed while attempting to dock at the Lakehurst Naval Air Station located in Manchester, New Jersey. Covering the tragic accident, Mr. Morrison created radio history as he gave the world's first eyewitness news report and made audio history and became the prototype for news broadcasting.

His professional response and accurate descriptions combined with very emotional response to this unexpected disaster have made the recordings a seminal moment in audio history.

The Hindenburg Disaster was a tragedy, but it marked the birth of mobile reporting and expanded the possibilities for global communication.
"At Hindenburg, we are dedicated to supporting the production of great radio stories, and this is why we pay homage to the Hindenburg Disaster."   Chris Mottes, CEO
We at Chanticleer Reviews are honored to have Hindenburg Systems sponsor the Chanticleer International Book Awards and the 2019 Chanticleer Authors Conference.
Don't delay. Register for CAC 19 Today!