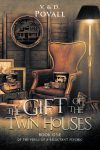 Publisher: Dragonfly Media (2018)
Buy the book now at:

Amazon
Author's Website
Six-year-old Sarah Salas blurts out a piece of information she could not have known at a friend's birthday party. The neighbors begin to gossip about this, calling wee Sarah "evil" and "witch." In a jiffy, things get uncomfortable. So uncomfortable, in fact, Sarah's parents to sell their home and relocate to protect their daughter. 
From that moment on, Sarah's parents beg her to ignore and suppress her natural psychic abilities. Completely. What's a six-year-old to do?
Sarah, eager to please her parents, buries her abilities throughout her life. As a consequence of suppressing such a strong aspect of her character, Sarah inhibits the most essential part of herself: the ability to be transparent, intimate with another living soul. So much so, that her first fiancé leaves her at the altar. Suffering the humiliation, she shuts down another part of herself: her sexuality.
And the story would end there, but for the fact that upon her early retirement, Sarah heads out to parts unknown, driving with a purpose, but lacking conscious intent. She is, for the first time in decades, allowing that 'other' part of her to lead the way. It is only when she truly lets go of the restraints set upon her in childhood that she finds herself in the foothills of the Cascade Mountain Range in Washington state.
Following a private path, she stops her car in front of a beautiful and compelling home. The house has a note attached to the door indicating it is for sale.
This house, she knows, must be the reason why she's here.
What follows is a whirlwind of characters, both living and deceased, that import their stories into a meaning narrative that forms the basis of the book. And there are a lot of stories to be told: from forbidden love to murder and more. As Sarah opens up to her long, supposedly dormant psychic talents, she creates a path toward understanding the people who once lived in this house – and its twin – and how they wove their DNA into the rooms, floors, and wall, and moreover, how they affect the lives of those still living. The gift is in the telling, and how love conquers all.
Husband and wife writing team, David and Victoria Povall, bring their talents to the page to introduce the characters in book one of The Perils of a Reluctant Psychic series. The writing is fine with a sweet romance set in the middle of it that lovers of paranormal romance books of a certain age will relish. What is clear, is there are plenty more storylines and adventures in store for Sarah Salas and her rediscovered psychic abilities – and more romantic adventures with her handsome soulmate. A paranormal romance with a happy ending and a promise of more to come! A win!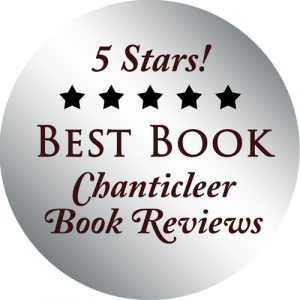 The Gift of the Twin Houses by V&D Povall is also available on Barnes & Nobles and iBooks.