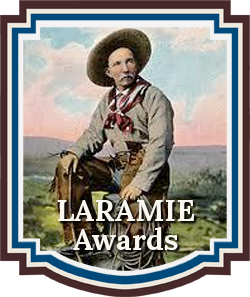 The LARAMIE Book Awards recognize emerging new talent and outstanding works in the genre of  Western Fiction. The Laramie  Book Awards is a genre division of Chanticleer International Book Awards and Novel Competitions ( The #CIBAs).
These titles have moved forward in the judging rounds from the SHORTLIST  to the 2018 Laramie Book Awards SEMI-FINALISTs. These entries are now in competition for the limited 2018 Laramie  First Place Category Positions. The Laramie Book Awards First Place Positions along with  Laramie Grand Prize Award Winner will be announced at the Awards Gala on Saturday, April 27th, 2019. 
We are looking for the best books featuring cowboys & cowgirls, the Wild West, pioneering, Civil War, contemporary American West, and early North American and Central American History.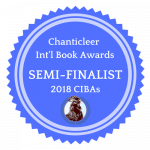 These titles are the SEMI-FINALISTS the 2018  LARAMIE  Book Awards novel competition for Western Fiction. Good Luck to All!
Brenda Stanley –

 

The Treasure of Cedar Creek
J.L Oakley – Mist-chi-mas: A Novel of Captivity
J.R. Collins – Living Where the Rabbits Dance
TK Conklin –

 

Promise of Tomorrow
John Hansen –Chasing Demons
Curt Locklear – Splintered
Richard Alan –

 

A Female Doctor in the Civil War
Ronald E. Yates –

 

The Lost Years of Billy Battles (Book 3 in the Finding Billy Battles Trilogy)
Pat Wahler – I am Mrs. Jesse James
Ruth Hull Chatlien –

 

Blood Moon: A Captive's Tale
Mari Anne Christie –

 

Blind Tribute
Jayme H. Mansfield – RUSH
Congratulations to these authors for their works moving up to the Semi-Finalists from the Shortlist. These novels will now compete for the First Place Category Positions!
Click here for links to SemiFinalist Digital Badges and Book Stickers.
The LARAMIE  SemiFinalists will compete for the LARAMIE First-In-Category Positions.  First Place Category Award winners will automatically be entered into the LARAMIE GRAND PRIZE AWARD competition.  The CBR Grand Prize Genre Winners will compete for the CIBA Overall Grand Prize for Best Book and its $1,000 purse.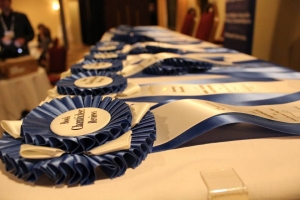 We are now accepting submissions into the 2019 Laramie Book Awards writing competition. The deadline for submissions into the 2019 Laramie  Book Awards is July 30th, 2019. Please click here for more information. 
As always, please do not hesitate to contact us with any questions, concerns, or suggestions at Info@ChantiReviews.com.