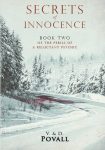 Publisher: Dragonfly Media (2018)
Buy the book now at:

Amazon
Author's Website
Learning about girls, boys, and love is a part of growing up. It's these lessons that shape a person's future and mold the soul. Authors V. & D. Povall show that even when forgotten, the Secrets of Innocence have an astounding way of making themselves known. And, what do these secrets reveal? In this second book of the suspense-mystery series, The Perils of a Reluctant Psychic, Sarah's psychic powers reveal clues that weave a gripping story of discovery.
Sarah Thompson, although still learning how to manage her powerful psychic abilities, emerged stronger after her adventures in The Gift of the Twin Houses. She opened her heart to her new family and left behind the fear of being different. It's when she finds an unconscious man on the side of the road that the peaceful life she yearns for is sorely tested. This man has been severely beaten and cannot remember anything, not even his name. The victim finds a friend in Sarah, and in a volunteer nurse who names him Daniel after a character in the stories she reads to comfort him during his recovery.
Meanwhile, Sarah's supernatural abilities conjure up a movie in her subconscious. It shows clues to an intriguing puzzle. Does this story tie in with the man she saved? Who is this movie spirit that is communicating with her, and why? Despite the impromptu scenes playing out sans warning, she is determined to help Daniel discover who he is and what has happened to him.
Sheriff Williams is investigating Daniel's assault case, and refuses any help from Sarah. He is suspicious of her powers. Undeterred, Sarah and her husband Conrad pursue their own independent search for the truth. When Sarah discovers and confronts the Sheriff about his own disturbing secret, he is stunned that she could possibly know what he has successfully kept hidden for so many years. Even more surprising is that through her powers he sees a glimmer of hope in the truth to his Secrets of Innocence.
The authors are a husband and wife writing team that has also authored screenplays, science fiction and murder-mystery novels, in addition to this suspense mystery series. Their background in different cultures and experiences leap off the pages of this sophisticated, character study that is set within a spellbinding puzzle. The writing is imaginative, vibrant, and exciting. The anticipation of what may come binds you to the story, as it builds to final revelations which are breathtaking.
A compelling examination of the depths of deception, regret, and violence that can motivate a person's actions, whether for noble or ignoble purposes. Secrets of Innocence reveals the profound impact people have on each other.
Secrets of Innocence won 1st Place in the 2018 CIBAs,  Somerset Awards for Literary Fiction.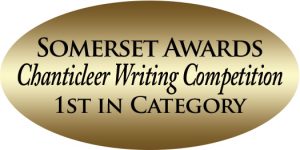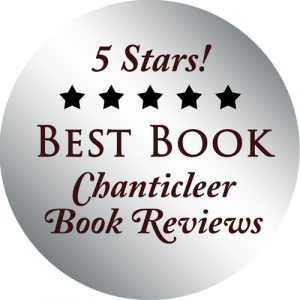 This book is also available at Barnes & Nobles and on iTunes.