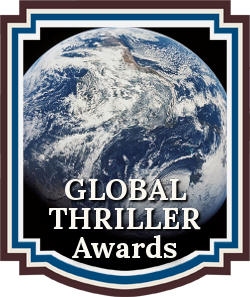 The GLOBAL THRILLERS Book Awards recognizes emerging new talent and outstanding works in the genre of  Lab Lit and Global Thrillers. The GLOBAL  THRILLERS Book Awards is a division of Chanticleer International Book Awards (The CIBAs).
---
Chanticleer International Book Awards is searching for today's best books featuring suspense, thrilling stories that put the balance of world power or that will end the world as we know it. We include with Global Thrillers the Lab Lit genre. Lab Lit is when Fiction Meets Real Science and Research or stories that are based on real science and research up to a certain "what if" point.
These titles have moved forward in the judging rounds from SLUSH pile to the 2018 Long List (aka the Slush Pile Survivors) to the SHORTLIST and have competed for the 2018 GLOBAL THRILLER SEMIFINALISTS  positions.
All Semi-Finalists will receive official notification by email and will be tagged in a Facebook Announcement and promotion—if they are following Chanticleer Reviews on Facebook. Facebook will only allow us to tag those who follow CR on FB. Click on this  Semi-Finalist badge link to the downloadable digital badge and for information about Semi-Finalists book stickers.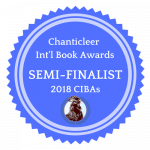 Congratulations to the 2018 Global Thriller Book Awards Semi-Finalists, a division of the CIBAs: 
Richard Garis – Magenta is Missing
Randall Krzak – Dangerous Alliance
Timothy S. Johnston – The War Beneath
R. Barber Anderson – The Sunken Forest
John W. Howell & Gwen M. Plano – The Contract Between Heaven and Earth
E.M. Kelly – Addiction & Pestilence
Rachael Sparks – Resistant
Michael Pronko – The Moving Blade
Randall Krzak – The Kurdish Connection
Lawrence Verigin – Beyond Control
Harvey A. Schwartz – Never Again
Elena Mikalsen – All the Silent Voices
Paul McHugh – The Blind Pool
All SemiFinalists will receive high visibility along with special badges to wear during the Chanticleer Authors Conference and Awards Gala.
These titles are in the running for the First Place Category Winner positions of the 2018 Global Thriller Book Awards novel competition. Good Luck to All!
The First Place Category Winners will be announced at the Chanticleer Awards Banquet and Ceremony. The First Place Category winners will automatically be entered into the GLOBAL THRILLER GRAND PRIZE AWARD competition.  The 16 CBR Grand Prize Divisions Winners will compete for the CBR Overall Grand Prize for Best Book and its $1,000 purse. First Place Category and Grand Prize Awards will be announced and recognized at the Chanticleer Awards Banquet and Ceremony on Saturday, April 27th, 2019, Bellingham, Washington.
We are now accepting submissions into the 2019 GLOBAL THRILLER Book Awards writing competition. The deadline for submissions is October 31st, 2019. Please click here for more information. 
As always, please do not hesitate to contact us with any questions, concerns, or suggestions at Info@ChantiReviews.com.