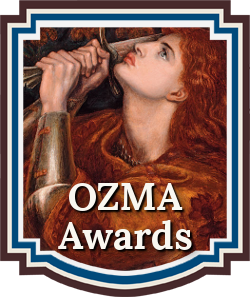 The OZMA Book Awards recognize emerging talent and outstanding works in the genre of  Fantasy Fiction. The OZMA Book Awards is a genre division of the Chanticleer International Book Awards (The #CIBAs).
Chanticleer International Book Awards is seeking today's best books featuring magic, the supernatural, imaginary worlds, fantastical creatures, legendary beasts, mythical beings, or inventions of fancy that author imaginations dream up without a basis in science as we know it. Epic Fantasy, High Fantasy, Sword and Sorcery, Dragons, Unicorns, Steampunk, Dieselpunk, Gaslight Fantasy, Urban Fantasy, or other out of this world fiction, we will put them to the test and choose the best among them.
These titles have moved forward in the judging rounds from SLUSH pile to the 2018 Long List (aka the Slush Pile Survivors) to the SHORTLIST and have competed for the 2018 OZMA SEMIFINALISTS  positions.
All Semi-Finalists will receive official notification by email and will be tagged in a Facebook Announcement and promotion—if they are following Chanticleer Reviews on Facebook. Facebook will only allow us to tag those who follow CR on FB. Click on this  Semi-Finalist badge link to the downloadable digital badge and for information about Semi-Finalists book stickers.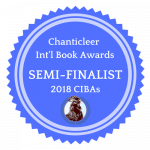 The 2018 OZMA SEMIFINALISTs – CIBA
Pamela LePage –

 

Virtuous Souls
J.V. Rutz –

 

The Illusion Killer
Ea Bishop – RAGNAROK: Demon Seed
Kim Gjersoe – Rogue's Law
Paul E. Vaughn – Luminess Legends: Dragon Ascendants
Kathleen Neeley – Master None
Jennifer Allis Provost – Gallowglass
Allan Batchelder – Steel, Blood & Fire
T.K. Riggins – Money Jane
Susan Faw – Heart Of Shadra
Nancy Guild Bendall – Nethermost Regained
M. K. Wiseman – The Kithseeker
Anthony Nordvik-Nash –

 

Hedda Stein-Sun's UnRemembered Islands
Elana A. Mugdan – Dragon Speaker
Lindsay Schopfer – Into the North: A Keltin Moore Adventure
Chris Dews – Antler Jinny and the Raven
D.M. Cain – A Chronicle of Chaos
All SemiFinalists will receive high visibility along with special badges to wear during the Chanticleer Authors Conference and Awards Gala.
These titles are in the running for the First Place Category Winner positions of the 2018 OZMA Book Awards novel competition for Fantasy Fiction. Good Luck to All!
The First Place Category Winners will be announced at the Chanticleer Awards Banquet and Ceremony. The First Place Category winners will automatically be entered into the OZMA GRAND PRIZE AWARD competition.  The 16 CBR Grand Prize Genre Winners will compete for the CBR Overall Grand Prize for Best Book and its $1,000 purse. First Place Category and Grand Prize Awards will be announced and recognized at the Chanticleer Awards Banquet and Ceremony on Saturday, April 27th, 2019, Bellingham, Washington.
We are now accepting submissions into the 2019 OZMA Book Awards writing competition. The deadline for submissions is October 31st, 2019. Please click here for more information. 
As always, please do not hesitate to contact us with any questions, concerns, or suggestions at Info@ChantiReviews.com.