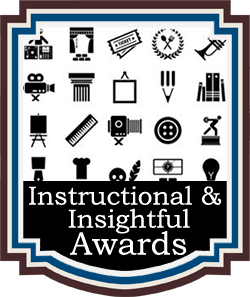 The I & I Book Awards recognize emerging new talent and outstanding works in non-fiction that are self-help, how-to, guides, or instructional. In non-fiction works, the author assumes responsibility (in good faith) for the truth, accuracy, people, places, or information presented.  The I & I Book Awards is a division of the Chanticleer International Book Awards (The CIBAs).
These titles have moved forward in the judging slush rounds to the 2018 I & I  Book Awards SHORT LIST. These entries are now in competition for the limited 2018 I & I  Semi-Finalists from which the First Place Category Positions will be chosen. The I & I  Book Awards Semi-Finalists and First Place Positions along with I & I  Grand Prize Award Winner will be announced at the Awards Gala on Saturday, April 27th, 2019.
Good luck to the 2018 I & I Short Listers as they compete for the Semi-Finalists positions.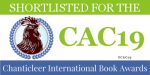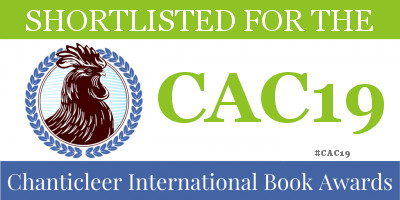 The 2018 Instruction & Insight Book Awards Shortlist:
Andrew Safer – Anxiety, Stress & Mindfulness: A Do-It-Yourself Guide to Wellness
Eleanor K. Smith and Margaret Pastor – One School's Journey
Gustavo J. Gomez, Ph.D. – HAIR LOSS: Options for Restoration & Reversal
Liana Goffman – How to Let it Go: An Inspirational Journey to Eliminate Negative Emotions and Limiting Beliefs
Cassandra Overby – Explore Europe on Foot
Sheree K. Nielsen – Ocean Rhythms, Kindred Spirits
Samantha Bowick – Living with Endometriosis: The Complete Guide to Risk Factors, Symptoms, and Treatment Options
Amy Stross – The Suburban Micro-Farm: Modern Solutions for Busy People
R. Scott Decker – Recounting the Anthrax Attacks – Terror, the Amerithrax Task Force, and the Evolution of Forensics in the FBI
Gary W. Driver – God Answers Science
Donna LeClair – Inch by Inch
Nancy J. Cohen – Writing the Cozy Mystery
Barb Drozdowich – How to Self-Publish a Book: For the Technology Challenged Author
Julie Jason – Retire Securely: Insights on Money Management from an Award-Winning Financial Columnist
Robert W Lucas – The Survivor's Family Guide: A Resource for Loved Ones After Your Passing
Jennie Lee – Breathing Love: Meditation in Action
Rajeev Kurapati – Physician: How Science Transformed the Art of Medicine
Kathleen Kaska – Do You Have a Catharsis Handy? Five-Minute Writing Tips
Reanne Hemingway-Douglass – Baidarka Diaries: Voyages and Explorations: British Columbia and Alaska, 1992 – 2003
Rachel Thompson – The BadRedhead Media 30-Day Book Marketing Challenge
Karen A. Anderson – The Amazing Afterlife of Animals; Messages and Signs From Our Pets on the Other Side
Kevin Howard – The Evolution of a Man
Cheryl Aguiar – Great Horned Owlets Rescue: Where There's a Will, There's a Way…
Carolyn Porter – Marcel's Letters: A Font and the Search for One Man's Fate
Jacqui Olliver – Doing This ONE Thing Will Change Your Life Forever!  — The Self Help Guide to Personal Growth & Healthy Relationships
Nick Delmedico – Memoir (manuscript)
Lou McKee – Klee wyck Journal
Congratulations to these authors for their works moving up to the Short List from the slush pile.  These novels will now compete for the (Semi-Finalists) Positions!
The I & I  Short Listers will compete for the SemiFinalists positions that will compete for the I & I  First-In-Category Positions.  First Place Category Award winners will automatically be entered into the Dante Rossetti GRAND PRIZE AWARD competition.  The CBR Grand Prize Genre Winners will compete for the CIBA Overall Grand Prize for Best Book and its $1,000 purse.
We are now accepting submissions into the 2019 I & I Book Awards writing competition.  Please click here for more information. 
As always, please do not hesitate to contact us with any questions, concerns, or suggestions at Info@ChantiReviews.com.