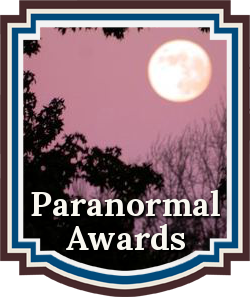 The PARANORMAL  Book Awards recognize emerging talent and outstanding works in the genre of  Paranormal and Supernatural Fiction. The Paranormal Book Awards is a genre division of the Chanticleer International Book Awards (The #CIBAs).
Chanticleer International Book Awards is looking for the best books featuring magic, the supernatural , weird otherworldly stories, superhumans (ex. Jessica Jones, Wonder Woman) , magical beings & supernatural entities (ex. Harry Potter), vampires & werewolves (ex. Twilight), angels & demons, fairies & mythological beings, magical systems and elements. We will put them to the test and discover the best among them for the 2019 Paranormal Book Awards!
These titles have moved forward in the judging rounds from SLUSH pile to the 2018 Long List to the SHORTLIST and have competed for the 2018 PARANORMAL Book Awards SEMIFINALISTS  positions.
All Semi-Finalists will receive official notification by email and will be tagged in a Facebook Announcement and promotion—if they are following Chanticleer Reviews on Facebook. Facebook will only allow us to tag those who follow CR on FB. Click on this  Semi-Finalist badge link to the downloadable digital badge and for information about Semi-Finalists book stickers.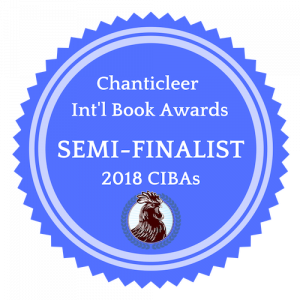 Congratulations to the Paranormal Book Awards Semi-Finalists! 
Christine Grabowski – Dickensen Academy
Vince Bailey – Path of the Half Moon
K.A. Banks – Anthesteria
Gina Detwiler – Forsaken
Jeny Heckman – The Sea Archer
Nick Korolev – The 13th Child
Franklin Posner – Suburban Vampire Ragnarok
Linda Watkins – Storm Island: A Kate Pomeroy Mystery
Elaine Williams Crockett – Do Not Ask
London Clarke – The Meadows
Joy Ross Davis – Peaches and Lace
Joy Ross Davis – Countenance
C.A. Larmer – Do Not Go Alone (A Posthumous Mystery 2)
Claudia Herring – Obsessions of a Djinni
C.A. Larmer – Do Not Go Gentle
Joy Ross Davis – The Madwoman of Preacher's Cove
Olivia Bernard – The Balance and the Blade
Anne Francis Scott – Lost Souls
Elizabeth Crowens – Dear Mr. Hitchcock
Andrea Murray – Something New
All SemiFinalists will receive high visibility along with special badges to wear during the Chanticleer Authors Conference and Awards Gala.
These titles are in the running for the First Place Category Winner positions of the 2018 Paranormal OZMA Book Awards novel competition for Supernatural and Paranormal Fiction. Good Luck to All!
The First Place Category Winners will be announced at the Chanticleer Awards Banquet and Ceremony. The First Place Category winners will automatically be entered into the PARANORMAL GRAND PRIZE AWARD competition.  The 16 CBR Grand Prize Divisions Winners will compete for the CBR Overall Grand Prize for Best Book and its $1,000 purse. First Place Category and Grand Prize Awards will be announced and recognized at the Chanticleer Awards Banquet and Ceremony on Saturday, April 27th, 2019, Bellingham, Washington.
We are now accepting submissions into the 2019 Paranormal Book Awards writing competition. The deadline for submissions is October 31st, 2019. Please click here for more information. 
As always, please do not hesitate to contact us with any questions, concerns, or suggestions at Info@ChantiReviews.com.