Listen to or download this article: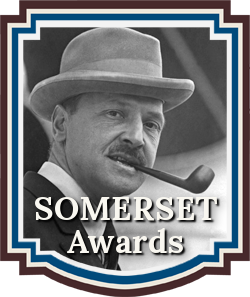 The SOMERSET Book Awards recognize emerging talent and outstanding works in the genre of Literary, Contemporary, & Satirical Fiction. The Somerset Book Awards is a genre division of the Chanticleer International Book Awards (The #CIBAs).
Chanticleer International Book Awards is looking for the best books featuring contemporary stories, literary themes, adventure, satire, humor, magic realism or women and family themes. This division of the CIBAs is the SOMERSET Book Awards.  We will put them to the test and choose the best among them.
The following titles and their authors have progressed from the ShortList to the Somerset Book Awards Semi-Finalists positions.
Please click on this link to access the digital badges and for information about Semi-Finalists book stickers.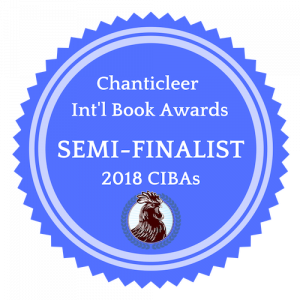 Congratulations to the Somerset Book Awards 2018 Semi-Finalists:
Nanette Littlestone –

 

Bella Toscana
R. J. Hershberger –

 

Kicked by a Sparrow
J.P. Kenna –

 

Allurement Westward
Debu Majumdar –

 

Night Jasmine Tree
Chief John J. Mandeville –

 

Bar Tales  
V. & D. POVALL – Jackal in the Mirror
V. & D. POVALL –

 

Secrets of Innocence
Petra March – A Different Kind of Lovely
Patrick M. Garry – In the Shadow of War
Tim Gingras – RVN   
Barbara Stark-Nemon – Hard Cider- a novel   
Joe English – A Place Called Schugara   
Donna LeClair – Inch By Inch    
Patricia Sands – Drawing Lessons    
Edythe Anstey Hanen – Nine Birds Singing   
Michelle Rene – Maud's Circus 
Ellen Notbohm – The River by Starlight  
Bob Holt – Cowboy
June N. Foster – The Girl and the Golden Leaf   
PJ Devlin – Wishes, Sins, and the Wissahickon Creek   
Beth Burgmeyer – Silent Echo   
Megan A. Clancy – The Burden of a Daughter    
Conon Parks – Some Kind of Ending    
Lenore Rowntree – Cluck   
Tikiri –

 

Disowned   
Yorker Keith – Awakening of the Summer  
Linda Watkins – Summer Girl, A Novel   
John Hansen – Unfortunate Words
Diane B. Saxton – Peregrine Island   
Susan St. John – Mad Mischief, A Novel     
Claire Fullerton – Mourning Dove   
Information about the #CIBAs Long Lists and Short Lists and Announcement Rounds.
These titles have moved forward in the judging rounds from SLUSH pile to the 2018 Long List (aka the Slush Pile Survivors) to the Shortlist. We incorporate the Long List when the judges request an additional round of judging to accommodate the number and/or quality of entries received.  These entries have progressed from the  Shortlist to the 2018 SOMERSET SemiFinalist positions.
These  Semi-Finalists positions will compete for the coveted First  Place Category Winners of the 2018 SOMERSET Book Awards.
The First Place Category winners will automatically be entered into the SOMERSET GRAND PRIZE AWARD competition.  The 16 CBR Grand Prize Genre Winners will compete for the CBR Overall Grand Prize for Best Book and its $1,000 purse. First Place Category and Grand Prize Awards will be announced and recognized at the Chanticleer Awards Banquet and Ceremony on Saturday, April 27th, 2019, Bellingham, Washington during the annual Chanticleer Authors Conference. 
For more information about the submitting to the 2019 Somerset Book Awards or the other 15 divisions of Chanticleer International Book Awards, please click here.