Listen to or download this article: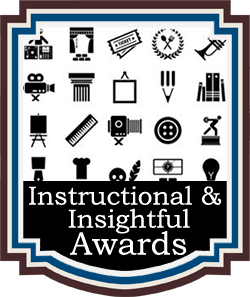 The I & I Book Awards recognize emerging new talent and outstanding works in non-fiction that are self-help, how-to, guides, or instructional. In non-fiction works, the author assumes responsibility (in good faith) for the truth, accuracy, people, places, or information presented.  The I & I Book Awards is a division of the Chanticleer International Book Awards (The CIBAs).
These titles have moved forward from the 2018 I & I  Book Awards SHORT LIST to the SEMI-FINALIST positions. These entries are now in competition for the limited 2018 I & I  First Place Category Positions.  The First Place Positions along with I & I  Grand Prize Award Winner will be announced at the Awards Gala on Saturday, April 27th, 2019.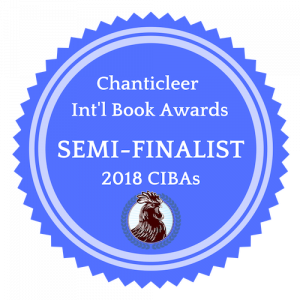 Congratulations to the I & I Book Awards for Instruction and Insight Non-Fiction 2018 Semi-Finalists
Donna LeClair – Inch by Inch
Jennie Lee – Breathing Love: Meditation in Action
Samantha Bowick – Living with Endometriosis: The Complete Guide to Risk Factors, Symptoms, and Treatment Options
Rajeev Kurapati – Physician: How Science Transformed the Art of Medicine  
Gary W. Driver – God Answers Science   
R. Scott Decker – Recounting the Anthrax Attacks – Terror, the Amerithrax Task Force, and the Evolution of Forensics in the FBI  
Gustavo J. Gomez, Ph.D. – HAIR LOSS: Options for Restoration & Reversal 
Amy Stross –

 

The Suburban Micro-Farm: Modern Solutions for Busy People 
Cassandra Overby – Explore Europe on Foot   
Barb Drozdowich – How to Self-Publish a Book: For the Technology Challenged Author 
Rachel Thompson – The BadRedhead Media 30-Day Book Marketing Challenge 
Kathleen Kaska – Do You Have a Catharsis Handy? Five-Minute Writing Tips 
Julie Jason – Retire Securely: Insights on Money Management from an Award-Winning Financial Columnist  
 Reanne Hemingway-Douglass – Baidarka Diaries: Voyages and Explorations: British Columbia and Alaska, 1992 – 2003   
Sheree K. Nielsen – Ocean Rhythms, Kindred Spirits  
Lou McKee – Klee Wyck Journal   
These Semi-Finalists titles are in the running for the 2018 I & I Book Awards First Place Category Positions and the I & I Grand Prize Book Award for the Instruction and Insight Non-fiction Books. Good Luck to All in the final rounds.
The Instruction and Insight Book Awards  Grand Prize Winner and the Five First Place Category Position award winners will be announced at the April 27th, 2019 Chanticleer Book Awards Annual Awards Gala, which takes place at the Chanticleer Authors Conference that will be held in Bellingham, Wash. 
Chanticleer International Book Awards is seeking the best books that provide guidance, insight, instruction, advice, or techniques,  for the I & I Book Awards division of the CIBAs.
We are now accepting submissions into the 2019 I & I Awards writing competition. The deadline for submissions is April 30th, 2019. Please visit chantireviews.com/contests for more information.  
As always, please do not hesitate to contact us with any questions, concerns, or suggestions at Info@ChantiReviews.com.