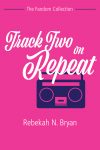 Buy the book now at:

Amazon
Author's Website
Annette Amsel is not on the popular-girl list at her school. She's obsessed with Fuchsia Fireball, an emo band least liked among her peers and receives more than her fair share of ridicule which often leaves her close to tears. It doesn't matter that Annette consistently knocks out has near straight-A grades and is involved in sports (shot put, discus, and track). It isn't that she lacks a friend, she has a few, but they are all too preoccupied with their boyfriends to notice her misery. Ugh.
Amid her uncomfortable environs, Annette learns that Fuchsia Fireball will be performing in a sketchy area of Milwaukee. Besides requesting a concert ticket for her upcoming sixteenth birthday, Annette goes through a series of deals (including getting her driver's license) with her parents so she can attend. One major prerequisite is for her to go with a friend, which is easier said than done. That's when she turns to a Fuchsia Fireball fan website and begins chatting with a guy who may be a hopeful end to a means. Whether or not he is who he says he is and holds to his word remains to be seen.
In the next installment of The Fandom Collection award-winning author, Rebekah N. Bryan dishes up a lead character with whom readers will easily relate. Annette is shy, somewhat socially awkward, and just a wee bit introverted. To her, fitting in at school is critical, yet she always seems to be doing the wrong things or liking the wrong bands or, well, whatever. And even though she knows she's got brains, she doesn't feel like she measures up to the other girls at school. In other words, Annette is the perfect target for bullies.
Bryan's plot may sound stereotypical, and that's what makes the story ring so true. In a world where pressures surrounding today's young adults lands somewhere in the too-much lane, Annette embodies these struggles, and we get to see if and how she resolves/solves them. Woven with today's added bonuses of live chat rooms, experimental music, and online-strangers who feel like friends, bullying is the monster it always was. Readers will focus on the narrative's underdog and follow along on her journey as she strives for self-acceptance. Bryan's writing style is sure—a harmonious intermingling of story and dialogue (including chat lingo).
Light verbal flirtatious innuendos with Annette's chatroom "boyfriend" help to break the continual tension as Annette finds herself in a flurry of believable and often frustrating situations that appear to block her chances to enjoy high school social life, but more importantly, attend the Fuchsia Fireball concert.
Track Two on Repeat is an engaging read and a nice addition to Bryan's collection and won First Place in the 2017 CIBAs, Dante Rossetti, for Young Adult Fiction.