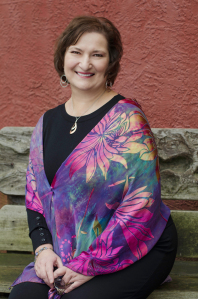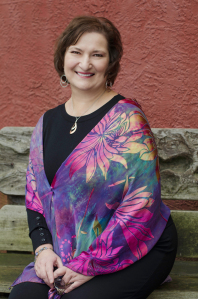 Carol M. Cram is the author of three novels of historical literary fiction. Her first novel, The Towers of Tuscany (Lake Union Publishing, 2014) and her second novel, A Woman of Note (Lake Union Publishing, 2015), were both designated Editor's Choice by the Historical Novel Society in the UK, and both won First in Category for the Chaucer and Goethe awards (Chanticleer Book Awards), with The Towers of Tuscany also winning the Grand Prize Chaucer Award for best historical novel pre-1750. Her third novel, The Muse of Fire, published in January 2018 by Kindle Press (e-book) and New Arcadia Publishing (print), won the Bronze for Best Historical Fiction from the Independent Publishers' Book Awards and is currently short-listed for the Goethe award.
Carol has also written over fifty best-selling college textbooks in computer applications and communications for major US publisher Cengage Learning and was on faculty at Capilano University in North Vancouver for over two decades. In addition, she was Vice President of Clear Communications Consultants and facilitated communications workshops for corporate and government clients.
Carol holds a BA in English Language and Literature from the University of Reading in England, an MA in Drama from the University of Toronto and an MBA from Heriot-Watt University in Edinburgh. Carol and her husband, painter Gregg Simpson, live on beautiful Bowen Island near Vancouver, BC.
SESSIONS & PANELS 
Tapping into the Experts for Researching Your Work in Progress

Whether or not you write Thrillers, Science Fiction, Mysteries, Contemporary Social Themes, YA,  Historical, or 

any genre

, Carol's guidelines and Tips for connecting with sources and tapping experts will come in handy.

NaNoWriMo Panel – Or Why I Broke Up with NaNoWriMo OR Why Am I Obsessed with NaNoWriMo

There is no doubt that this will be a lively panel discussion!

Historical Authors Panel
Carol M. Cram will announce the new CHAUCER Book Awards winners on Saturday, April 27, 2019, at the Chanticleer International Book Awards ceremony.
And she adores cookbooks and traveling! Check out Carol's blog –it is like going on a mini-vacay!