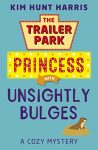 Publisher: Amazon Digital Services (2015)
Buy the book now at:

Amazon
Author's Website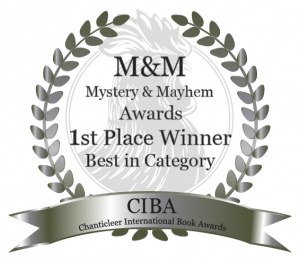 Salem Grimes has a lot of goals – lose more weight than her friend Trisha, find a dress for the upcoming date she doesn't really want to go on, and keep her dog, Stump, from throwing up on the kitchen floor. Unfortunately, solving a murder (again) isn't on her to-do list, but Salem is thrown into another mystery completely against her will when she sees a body in a Sonic dumpster.
When her BFF Viv, an 80-ish firecracker of a woman with a penchant for expensive shoes, hears about it, she can't wait to get started cracking the case. After all, she and Viv have already solved one mystery, and Viv is convinced their unofficial PI firm, Discreet Investigations, can find the murderer. But the ladies quickly realize they have their work cut out for them when the victim is identified as CJ Hardin, golden boy physician and local Hope for Homes organizer who recently "came out" in a very public way and stirred up a huge controversy in Lubbock, Texas.
Controversy and theories swirl since CJ was thought to have run off days earlier with the $200K in funds from a recent Hope for Homes fundraising effort. When the murder is labeled a hate crime, Salem, Viv, and their newest partner Dale find themselves in some scary situations, including an altercation with Rambo the fighting rooster. Between being laughed at by one hot police detective she's had crushed on since fourth grade, fighting her urge to drink herself "cool" in order to keep from throat-punching Dale, Salem has to find a killer before the community implodes.
The struggles of the LGBTQ community are front and center in this novel. CJ, the murdered man, is a victim before he is the victim. CJ has spent his life as so many LGBTQ people have, playing a role, pretending to be something he is not in order to fit the required societal mold. The son of a prominent family, a prestigious doctor in his own right, and the perfect fiancé to a woman he has always been expected to marry, CJ never truly got to live his life in his own way. Not long after being caught in a passionate embrace with a man, CJ is more or less forced to come out in a very public way and then he is murdered, labeled another casualty of hate, and though his murder doesn't quite turn out so cut and dry, his story is nonetheless tragic.
A Christian novel highlighting the struggles in the LGBTQ community is an anomaly, and Kim Hunt Harris expertly handles the issues smartly by placing them front and center in her lead character's lap. Salem feels a strong connection with the LGBTQ message boards she studies after being swept up in CJ's death. She understands the dark loneliness of never fitting in, of being a victim of abuse, and of hiding what she truly is, burying her true self.
Damaged by a selfish, abusive mother, Salem is determined not to let that define her anymore. After ten years of drowning her feelings in booze, she has found her footing in Christianity, but she is confused about her feelings, uncertain how to reconcile her blossoming faith with the reality around her – what she thinks and feels about the LGBT community around her.
Salem's story is one of redemption – hers and everyone else's. She wants to be a person who can look herself in the eye, and she fights daily to become that very person.
Through common sense, humor, and her daily prayers in her self-made devotional room (aka the guest bedroom in her trailer at Trailertopia), Salem navigates the world in a "human" way. She struggles to justify God's love with the church's condemnation against homosexuality. She struggles against her complete dislike of Dale with the Biblical edicts of patience and kindness. She struggles with wanting to feel God's presence in her life versus her all too real feelings of pettiness and anger.
Salem's battles aren't black or white, right or wrong. She's human and that's why we like her so much. She understands that "contempt and disrespect for another person's most precious beliefs" don't make the world a better place.
Unsightly Bulges (A Trailer Park Princess Cozy Mystery Book 2) by Kim Hunt Harris took home 1st Place in the 2017 CIBA M&M Awards for Mayhem and Mystery.