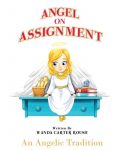 Publisher: Ella's Pearl Publishing (2018)
Buy the book now at:

Amazon
Author's Website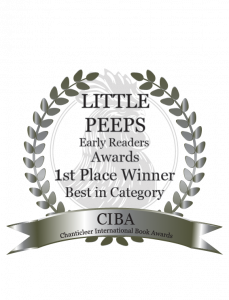 During the holiday season, it's easy to become distracted from the true meaning of Christmas. In Angel on Assignment Wanda Carter Roush tells the story of this holiday and the important role that angels play.
Borrowing from the idea of Elf on the Shelf, this charming Children's book teaches that angels are sent on assignment to help people. If you are ever scared, you need not be afraid because an angel is there to protect you. Children will love rolling up their sleeves and getting busy as they take the story to the next level and create their very own angel, and thus begin their own family tradition of having an angel on assignment.
Wanda Carter Roush is a former Sunday school teacher and children's church director. She is the mother of five and was inspired by her youngest daughter to write this story to instill hope and peace of mind in children when they are scared. Angel on Assignment also challenges children to act as angels on assignment and always be on the lookout for those who need help because even the smallest deed can have a strong effect.
The book ends with instructions on how to make your very own angel. Imagination is an essential component to inspire children to be creative in creating their angel.
What makes Angel on Assignment truly special is that it encourages families to start a new tradition that serves to remind them of what they cannot see. What families can see are the wonderful illustrations by Mike Motz that bring the story to life.
Roush creates a wholesome tale with great lessons for children on how to deal with being afraid and encourages them to do selfless acts of kindness. Children, as well as parents, will love Angel on Assignment!
 Angels on Assignment won 1st Place in the CIBA 2017 Little Peeps Awards for Children's Literature.