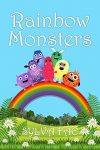 Publisher: Amazon Digital Services LLC (2017)
Buy the book now at:

Amazon
Author's Website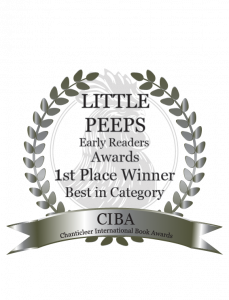 It is a "mixed up rainy, sunny day" and that means that the rainbow monsters have come to play. The Rainbow Monsters race each other on clouds leaving behind traces of their colors, creating the sequences of colors we've all learned of the rainbow.
Readers will get to meet each of the colored monsters and what makes them unique. Red loves sleeping and sweets, and orange loves bouncing around. Yellow plays music, while green has beauty. Blue is a funny trickster, while Indigo glitters. And lastly, violet just loves to play in the rain and splash around in muddy puddles. Once we get to know all of the colorful monsters, the sun goes behind the clouds! Here is where young readers must say goodbye to the rainbow monsters until the next "mixed up rainy, sunny day."
Sylva Fae is a mother to three wonderful little monsters who inspire the stories she creates for them. Rainbow Monsters is a family endeavor since the illustrations were created by Sylva and her daughters, Scarlett, Sienna, and Sylva. Readers will see and feel the love and care that went into creating this story to share with other families and their little monsters.
Sylva Fae's Rainbow Monsters is perfect for the young child who has yet to enter school. From this book, they will learn about the weather, colors, simple rhyming, and the different interests monster – or, people – can have. At the end of the story, Fae includes some fun games and activities to do that include word scrambles, line tracing, counting objects, maze, and a word search. This smart addition allows the fun of the story to continue even when it is over, and any child will enjoy doing these activities.
Sylva Fae's Rainbow Monsters is a fun and simple story that little monsters will want to be read to them again and again, as well as its sequel Mindful Monsters.
Rainbow Monsters won 1st Place in the CIBA 2017 Little Peeps Awards for Children's   Literature.